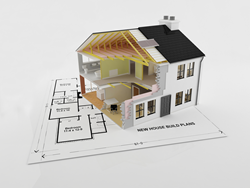 Homeowners need to learn what to do when their insulation gets wet so that they can prevent further damage to their home.
Seattle, WA (PRWEB) September 04, 2014
In the Pacific Northwest, we frequently struggle with moisture, leaks, and water damage. As Clean Crawls succinctly puts it— "It's the price we pay for living in all this lush beauty." Be that as it may, homeowners need to learn about the proper procedures to follow when the inevitable happens and they spring a leak.
Clean Crawls' latest article addresses the question of "What to do when insulation gets wet?". The article discusses the five types of the most commonly used insulation here in the Seattle area; spray foam, fiberglass, cotton, cellulose, and foam board.
Clean Crawls, a crawl space and attic cleaning and insulating company, is very familiar with all five types, and has extensive experience installing and monitoring the success of each of these forms of insulation.
To learn more about Clean Crawls insulation services, follow this link to their website: http://www.cleancrawl.com/
"The proper procedure to follow will vary dramatically according to the type of insulation used, so there is no blanket answer to the question of how to handle wet insulation. Some insulation will have to be entirely removed and disposed of. Other insulation, like closed-cell spray foam insulation will simply need to be wiped down with a towel or be left alone to let the moisture evaporate from the surface," Clean Crawls states.
The article reminds homeowners that, if there's a problem with moisture buildup or flooding in an area of the home, whether condensation, a leak, or otherwise, it is important to take a look at the insulation in that area.
"Unaddressed dampened insulation is the highway for mold, mildew, and eventually severe damage to the home, both structurally and in its air quality. Awareness and proper prevention can keep these serious and very expensive issues at bay," says Clean Crawls.
About Clean Crawls:
Clean Crawls provides attic and crawl space cleaning, weatherization, and insulation services. Homes and businesses alike have the opportunity to be clean and healthy at affordable rates, as well as save energy throughout the year. Visit http://www.cleancrawl.com today for more information and a free quote.
3707 124th St NE
Marysville, WA 98271
(866) 651-1700