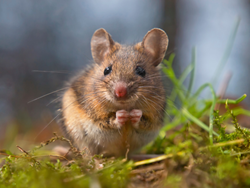 Everett, WA (PRWEB) September 27, 2014
With this seasonal change of shorter days, cooler nights, and the anticipation of fall harvest, Clean Crawls, a local crawl space and attic servicing company, knows that it's not just the warmth that's moving indoors—it's the local rodent population as well.
Their latest article, entitled, "World War Rodent - How to Protect Your Home From the Seasonal Invasion", targets this topic to help homeowners arm themselves against the oncoming horde.
"Fall season is the time that woodland rodents begin storing food for winter and considering a new home in which to spend the chilly wintery month. Unfortunately, most homeowners don't take the necessary steps to deter these rodents from finding their crawl spaces, attics, or wall cavities as an ideal new home."
The article provides helpful tips on how to prevent rodents from finding their way into homes and buildings. Advice such as keeping the grass around the edges of building trimmed, sealing up gaps and chinks in foundations and around windows and doors provides a solid starting point for homeowners to help keep rodents at bay.
Clean Crawls also suggests implementing traps, whether live, snap, or electronic, right away to catch the first invading rodents, pointing out that it is far easier to catch the first pair of mice than wait until that pair has turned into a riotous rodent family.
While the article itself provides an excellent guideline for first and preventive actions, any homeowners with additional questions or those attempting to eradicate already existing pests, may find Clean Crawls free downloadable eBook an invaluable guide on rodent control. This eBook covers topics on prevention, eradication of a pest problem, and the ensuing recovery and cleanup.
Enter this winter armed and ready for any and all forthcoming critters by reading these rodent resources from Clean Crawls.
About Clean Crawls:
Clean Crawls provides attic and crawl space cleaning, weatherization, and insulation services. Homes and businesses alike have the opportunity to be clean and healthy at affordable rates, as well as save energy throughout the year. Visit http://www.cleancrawl.com today for more information and a free quote.
3707 124th St NE
Marysville, WA 98271
(866) 651-1700