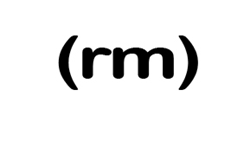 Seattle, Washington (PRWEB) October 02, 2014
ReverseMergers.com (http://www.reversemergers.com/), provider of reverse merger advisory services for taking private companies public announces the broad addition of multiple clean public shell companies to the firm's inventory. The new addition of public shells comes both from internal work as well as partnerships with reputable firms within the industry who have their own inventory to share with the right private company looking to go public.
Because the demand for clean public shells has increased substantially over the years, many investors and private companies have turned to self-filing through a Special Purpose Acquisition Company (SPAC). These types of manufactured shells provide a clean and suitable method for taking a private company public. "The biggest problem with most shells is that the reason they're a shell is typically because something died inside," says Chris Allen, Managing Director. "Skeletons in the closet, especially those that are unseen and unidentified in due diligence, can come back to haunt or kill a company that performs a reverse merger with such a shell."
ReverseMergers.com recognizes not all shells are bad, but the company is very selective in the firms they partner with and the shells they list as being available through their network. The company recognizes that the nuances and requirements of various reverse merger deals often require different types of public shell corporations. "Because each deal is unique, it's good to have shells that match the goals of the private company owners looking to perform a reverse merger," Allen says. "It's a tailored approach that is best that is best achieved by providing variety and options in the type of public shell inventory we have on hand."
Latest public shell inventory includes public shell companies listed on both NASDAQ and the OTCBB. The company also offers unique services that provide affordable options for creating public shell corporations for clients' specific "going public" needs.
About ReverseMergers.com
ReverseMergers.com allows companies to go public without going broke. Their principals and managing directors apply a proven process in taking private companies public via reverse mergers. The company and its principals have assisted in taking more than 100 private companies to the public market. Interested parties are encouraged to visit ReverseMergers.com.