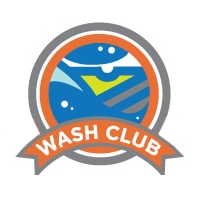 Do yourself and your sleep patterns a favor and wash your sheets.
New York, NY (PRWEB) October 30, 2013
Today, leading Manhattan laundry service provider Wash Club NYC issued a statement advising consumers to regularly clean bed sheets in order to maintain ideal sleeping patterns. According to the latest Bedroom Poll from the National Sleep Foundation, 91% of those surveyed find their sleep environment impacts how well they sleep.*
According to SleepCare.com, restless sleep, also known as tossing and turning, can be damaging to one's health. Typically brought on by stress, tossing and turning can often build on itself as it usually starts out from one day of stress paired with a restless night sleep, creating another stressful day to follow.
"Restless sleep is a major issue for a lot of people and can have a large effect on your day to day live. Since we need sleep to survive, tossing and turning on a regular basis can often lead to a decline in health. On average, every person spends roughly a third of his or her life in bed. An easy way to reduce restlessness throughout the night is by regularly cleaning your bedding," stated Rick Rome, owner of the Manhattan dry cleaner, Wash Club NYC.
Dirty bed linen regularly traps in bacteria, dust mites, and even bed bugs. By not regularly cleaning sheets one exposes themselves to the risk of illness, increase allergy systems, worsen one's asthma as well as experience restless sleep.
"The human body sheds hundreds of thousands skin cells every day, a third of which are in your bed that can feed dust mites inhabiting your cozy sheets. Imagine the sweat and skin cells your bed can collect every night, to not clean your sheets on a regular basis is a big mistake," continued Rome.
According to a recent international sleep study by the National Sleep Foundation, clean air and scent in the bedroom plays an influential role for a good night's sleep. By providing a clean environment for one's body to relax and rest in, the body does not find itself tossing and turning or itching as much as it would in a dirty bed.
"Tossing and turning can be greatly reduced in the bedroom with clean sheets. Forget waking up in the middle of the night feeling itchy or stuffy, with the help from Wash Club NYC, anyone can sleep well through the night. Do yourself and your sleep patterns a favor and wash your sheets," stated Rome.
About Wash Club NYC:
Wash Club NYC is a pick-up and delivery laundry service in New York that offers affordable and eco-friendly wash and fold and dry cleaning services from residences or places of business in Manhattan and Brooklyn. Committed to providing top-notch quality customer service, Wash Club NYC also services commercial laundry in New York for colleges, salons, health clubs, private gyms and hospitality venues. To see what Wash Club NYC can do for you, visit http://www.washclubnyc.com.
*National Sleep Foundation, September 2013: http://www.sleepfoundation.org/article/press-release/national-sleep-foundation-2013-international-bedroom-poll
*SleepCare.com: "Restless Sleep: Talking, Walking, Tossing & Turning: http://www.sleepcare.com/index.php/restless-sleep-talking-walking-tossing-turning/