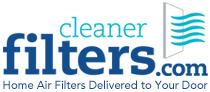 CleanerFilters is a unique, practical gift that gives dads the best gift of all...TIME!
Franklin, TN (PRWEB) June 12, 2014
Today on nationally syndicated television show Daytime, Jeana Tahnk, technology and home lifestyle expert, introduced her viewers to an almost universally desired Father's Day gift – the "gift of time" courtesy of CleanerFilters.com.
In her Father's Day gift suggestion segment, Tahnk, Associate Editor at Cool Mom Tech and contributor to Mashable, describes CleanerFilters.com, an innovative new service that delivers home air filters to your front door, as "a unique, practical gift that gives dads the best gift of all…TIME!"
CleanerFilters.com is a new online service launched in 2013 that allows customers to order home air filters from the comfort of their own home and to eliminate the need for time wasting store trips. The service is subscription based and delivers air filters to its customer's homes when it is time to change the filter.
Tahnk relates to busy weekends most families have "filled with a balance of getting stuff done around the house with lots of kids' activities." She suggests, "Taking one of those "honey-dos" off the list is always so welcomed and CleanerFilters.com lets you do just that!"
According to Tahnk, the subscription-based service has benefits beyond saving time including "an extra bonus – you don't need to remember when to change your filters."
In honor of Father's Day, CleanerFilters.com is offering a special 20% off promotion + free shipping with coupon code DAD20.
CleanerFilters.com is located in Franklin, TN.