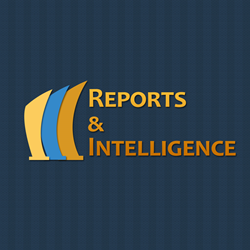 According to the relevant statistics of China's clean room engineering industry, Huidian estimated that the market scale of China's cleanroom panel industry (excluding door and window) was about CNY 2.4 billion in 2013
Portland, Oregon (PRWEB UK) 25 November 2014
Modern cleanroom is the invention of Willis Whitfield, an American physicist. Since its invention in the 1960s, cleanrooms are a popular choice across biology, food, aviation, precise instrument, pharmaceutical and the medical industry today. A cleanroom environment controls various environmental pollutants i.e. airborne microbes, dust, chemical vapors and aerosol particles.
The pharmaceutical manufacturing companies require the cleanroom facility to ensure and limit the contamination of products from hazardous environmental pollutants whilst protecting them from moisture. Cleanroom facilities are required in almost all regions across the globe.
To get complete market research report on Clean-room Panel Market in China - http://www.reportsandintelligence.com/research-and-development-forecast-of-cleanroom-panel-in-china-2014-2018-market
China, the manufacturing giant has registered a remarkable growth rate in terms of the cleanroom industry with a growth rate of 15 % every year since 2009. The Chinese clean room engineering industry has recovered from the effect of global financial crisis and has maintained a steady growth rate during these years.
Recent news reports have stated that Carclo plc., a UK based injection molder, is expanding its reach in the Chinese market with a new factory in Taicang, Jiangsu Province. The expansion aims to provide enhanced manufacturing of cleanroom facilities and diagnostic devices. The company states that, the Chinese market has a great potential through increased business from medical device firms.
The company stated that, "The new facility is significantly larger than our existing one and will provide cleanroom manufacturing capacity to support the long term expansion of the medical business into China, China has become the fastest growing consumer market for medical devices."
Enquire about Report at http://www.reportsandintelligence.com/enquire-about-report/114257
Carclo maintains its presence in many countries such as the United States, U.K., India, the Czech Republic and China. It has been reported by the company that the major revenue generation is from technical plastics.
"Whilst this investment is supported by an existing global customer program, we have several other key strategic Western-based global accounts who we believe will use our newly expanded business during the medium term," the company said.
Citing the advantages and potentials of the cleanroom market in China, Reports and Intelligence adds a report titled "Research and Development Forecast of Cleanroom Panel Market in China, 2014-2018." The report projects critical analysis through facts, figures and statistics derived from the previous year's market data. This report would help the market investors in planning their future business strategies for China.
Related Published Reports
China Air Compressor Industry Report - According to China Air Compressor Industry Report, 2013-2016 of Sino Market Insight, the market scale of air compressor in China is expected to reach RMB20.3 billion by 2016, with AAGR during 2012-2016 hitting 7.2%.
View China Air Compressor Industry Report at http://www.reportsandintelligence.com/china-air-compressor-market
Global Waste Management Market in Drilling by Services - Waste management in industrial drilling environment ensures the recycling, recovery and safe disposal of drilling wastes. The techniques in waste management facilitate the industry in order to keep the environment clean and match the regulatory directives.The technology helps to manage huge quantity of waste generated while drilling. With the help of waste management solutions, adherence to government regulations is simpler. The research provides in-depth analysis of the market with comprehensive market overview to assist business planning to the potential entrants.
View Waste Management Market Report at http://www.reportsandintelligence.com/waste-management-market
Browse All Construction & Manufacturing Market Reprots at - http://www.reportsandintelligence.com/construction-and-manufacturing-market-report
Contact Us:
Deep Joshi
5933 NE Win Sivers Drive,
#205, Portland, OR 97220
United States
Direct: +1 (617) 674-4143
Toll Free:+1 (855) 711-1555
Fax:+1 (855) 550-5975
Email Id: sales(at)reportsandintelligence(dot)com
Web: http://www.reportsandintelligence.com
Blog: http://www.reportsandintelligence.blogspot.com