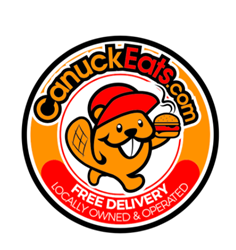 "We're proud to provide the tools Canuck Eats needs to scale to the next level," said Andrew D'Souza, CEO and co-founder, Clearco. "Canuck Eats acts as a catalyst for economic growth in local Canadian communities and with more capital, will be able to bring their model to other markets."
TORONTO (PRWEB) October 12, 2021
Clearco, the world's largest e-commerce investor revolutionizing the way founders grow their businesses, today announced that its industry-leading ClearAngel program is funding Canada-based, Canuck Eats, a locally-owned food delivery franchise serving the Edmonton, Oshawa, Merritt & Lower Nicola communities. ClearAngel gives early-stage companies access to revenue share capital, data-driven advice, and an extensive network of apps, agencies, and investors powered by Clearco.
Founded in 2020, Canuck Eats is the first delivery service of its kind to offer a variety of restaurant delivery options to rural, less populated towns. Founded during the pandemic, Canuck Eats' competitive model helped users to diversify their meal options and helped local businesses to weather the lockdown measures when indoor dining was not permitted. As a serial entrepreneur with projects in many industries, Founder, William Tsui, is poised to continue to scale this business to the next level. The company has grown to three markets in Canada but with ClearAngel's investment, will be able to continue to build franchises across British Columbia and Canada, enabling Canuck Eats to reach a new customer pool and increase revenue.
ClearAngel is among just a few equity-free, flexible capital options for early-stage founders who lack the network to raise an angel round or join exclusive accelerators. Since its February 2021 launch, the program has already funded over 350 companies.
"Clearco's investment will have an incredible impact for our company," said William Tsui, Founder, Canuck Eats. "The support will help to open up the possibilities of expanding our strategic marketing initiatives and recruitment efforts in order to continue encouraging local economic growth."
In addition to $13,000 CAD of flexible capital, Canuck Eats will also get access to a network of more than 500 investors, growth teams, agencies, apps, lawyers, and buyers; and data-driven advice designed to help scale and hit new revenue milestones.
"We're proud to provide the tools Canuck Eats needs to scale to the next level," said Andrew D'Souza, CEO and co-founder, Clearco. "Canuck Eats acts as a catalyst for economic growth in local Canadian communities and with more capital, will be able to bring their model to other markets."
To learn more about Canuck Eats and their franchising opportunities for yourself, visit canuckeats.com/franchise.
ClearAngel is currently onboarding E-commerce and product companies. The program has limited spots available for SaaS, Apps, marketplace and stealth companies. To learn more about applying, visit angel.clearbanc.com.
About Clearco:
Co-founded as Clearbanc in 2015 by Michele Romanow from Canada's Shark Tank (Dragons' Den), Andrew D'Souza, Ivan Gritsiniak, Charlie Feng, and Tanay Delima, Clearco offers the most founder-friendly capital solutions for e-commerce, mobile apps, and SaaS founders as well as a full suite of products and access to a powerful global network, insights and data, and recommendations. Clearco has invested over $2 Billion in over 4,500 companies to date, including Leesa Sleep, fashion-rental service Le Tote, home goods company Public Goods, shirtmaker UNTUCKit, online speech therapy practice Expressable, and digital real estate marketplace SetSchedule. For more information visit clear.co and @getClearco.