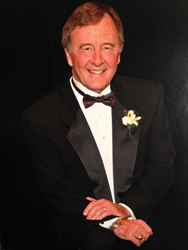 Chlorine-free and low chlorine pool treatment provider Clear Comfort welcomes Richard E. Franklin to Board of Directors.
Boulder, Colo. (PRWEB) April 21, 2015
Clear Comfort, a no and low chlorine sanitation company, announces the addition of Richard E. Franklin, clean technology industry leader and father of swimmer and Olympic gold medalist Missy Franklin, to the Board of Directors.
In an industry using century-old methods, Clear Comfort's chlorine-free and low chlorine pool treatment solution blazes a path for residential and commercial pools to meet the demand for cleaner, safer sanitation. Franklin brings the passion of a parent who has spent nearly 20 years at chlorine pools with his champion daughter, in addition to his valuable expertise in the clean technology industry.
As a pioneer in cleantech, Franklin is the Regional Director and Co-Founder of the Rocky Mountain Cleantech Open, the regional chapter of the nonprofit organization that runs the world's largest accelerator for cleantech startups. Franklin founded Envirobrand in 2007 to provide cost effective eco-strategies for corporations challenged by a carbon constrained environment. In 2008, the South Metro Chamber awarded Franklin the Volunteer Leader of the Year award. In 2010, he was nominated for the Governor's Award for Cleantech Leadership.
Franklin's impressive resume also includes extensive time as a Fortune 500 executive, CEO, COO, SVP, CSO for multiple companies, including Head, Reebok and Coors.
"We are truly thrilled to have Richard join our board," said Steve Berens, Clear Comfort CEO. "He brings the unique perspectives of a caring parent, a caring cleantech visionary, and a proven and successful entrepreneur to our team. These facets all align perfectly with Clear Comfort and our customers. "
"I am impressed by the company, technology and team that is Clear Comfort," said Franklin. "The ground-breaking Clear Comfort systems will change the experience for all swimmers from elite champions to families and their young children splashing in the pool."
Franklin joins members Robert Fenwick-Smith of Aravaipa Ventures, Tim Reeser of Lightning Hybrids, David Sunshine of Silver Bullet, and Bob Hanfling of Silver Bullet on Clear Comfort's Board of Directors.
About Clear Comfort
Clear Comfort (http://clearcomfort.com) manufactures and sells nontoxic pool and spa water treatment systems. Clear Comfort's residential product provides complete, chlorine-free water treatment, while the commercial systems enable customers to reduce their chlorine use by as much as 75 percent. With headquarters and manufacturing in Colorado, Clear Comfort brings its customers a United States-made, sustainable product.