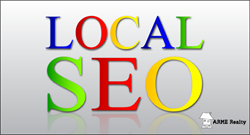 Our multi prong attack allows brokers to reach their target audience using several different types of web properties such as blogs, video channels, responsive web sites, targeted squeeze pages, and more
Clearwater FL (PRWEB) August 02, 2013
ARME Media, a local Clearwater FL real estate marketing company, announces their newest local real estate marketing programs for realty professionals in the Clearwater FL area. With real estate prices coming back up around many parts of Pinellas County, many local experts consider this a prime time to attach a solid marketing plan to any local real estate marketing plan.
ARME Media is located in Clearwater FL and specializes in executing profitable online marketing programs for small to medium size businesses at the local level. The company uses the latest marketing strategies for real estate professionals ensuring that any real estate broker who signs up with the company is seeing a quick return on their minimal $199 monthly investment.
Simon Landers, a company spokesperson, has this to say about the company's local real estate marketing program offerings, "We pride ourselves on delivering top tier real estate marketing programs to local agents and brokers at highly competitive pricing. All of our competitors can't even come close to providing the level of service we do at our price point."
Mr. Landers continues, "Our multi prong attack allows brokers to reach their target audience using several different types of web properties such as blogs, video channels, responsive web sites, targeted squeeze pages, and more. With tradition internet marketing evolving all of the time, it is important for a real estate professional to have a dedicated marketing expert stay on top of the trends. ARME Media is that expert."
With programs starting at $199 for an all inclusive marketing program, many industry insiders agree that their program pricing for their published list of services can't be beat. The company has many samples of work they can show as well as a proven track record of generating a high traffic volume for real estate professionals nationwide.
For more information about ARME Realty.com and their programs call to request a brochure at (727) 459-8841 today.