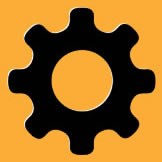 Creating and distributing valuable resource content is key to Google, we help by creating and promoting it.
Tampa, FL (PRWEB) October 25, 2013
From St. Petersburg Flooring to Clearwater Plumbing anyone will see mixed results when searching Google for a local contractor. Appearing will be a 3, 6 or 9 pack of local listings. A set of 5 thumbnails from Google Images and a possibly YouTube Video. Then mixed in with organic text results are sites like Houzz, AngiesList, and Yelp. This leaves little room and a lot of competition for the remaining space in a Google Search.
Google's Hummingbird update took effect in September of this year. It is important for businesses to answer searches questions instead of targeting specific keywords moving forward from this recent update. Doing this in a simple and effective manner requires Valuable Resource Content like high quality video, tools, pdfs and slideshows.
Incept SEO specializes in online marketing for home contractors, manufacturers, and distributers. Through a variety of online channels business can publish content for their prospective audience and provide exceptional value beforehand. This primes an audience for a sale. Incept SEO has been in business since 2008 and have helped many businesses rank in tough niches.
Looking to the 6th year in business in the Tampa Bay area Incept looks to continue the successful marketing initiatives for Incept Design including the release of a free Joomla module for Pinterest, the launch of a website grader and seo grader. And don't forget the viral guest post on DZONE.com regarding the death of Steve Jobs and Dennis Richie.
During the explosive growth of Pinterest Incept Design released two modules for Joomla 1.5, 1.6, 1.7 and 2.0 for free that allows website owners to place a link to their Pinterest profile and depending on the module would allow them to select the icon that displayed on their website as well. This was a great opportunity for Incept to brand and build links at the same time. This also provides a great example of Valuable Resource Content that Incept SEO can create for any business.