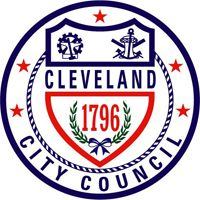 Cleveland, Ohio (PRWEB) July 09, 2014
On Wednesday, May 28, Bill Ryan, president and CEO, and Tony Gutowski, public policy development manager, met with Cleveland City Council President Kevin Kelley. The meeting, which was requested by The Center for Health Affairs, was to gauge the City Council's interest in pursuing legislation that would require the city's nonprofit institutions to participate in a Payment in Lieu of Tax (PILOT) program.
The notion of PILOTs is nothing new, especially for Northeast Ohio's hospitals, but the issue has become an increasingly hot topic over the past year. Late last year, Policy Matters Ohio released an updated report on the property taxes that are foregone by nonprofit hospitals in Northeast Ohio. Since then, members of local government have used this opportunity to reignite the controversial issue to gain public support.
The meeting with Council President Kelley was to discuss what potential threats, if any, The Center's members needed to be aware of. It is true that legislatively the Cleveland City Council has the ability to pass a law requiring that certain nonprofits submit payments to the municipal government in exchange for their foregone property tax payment, but no such legislation has been introduced at this point.
Mr. Kelley was left with comparative data outlining several other PILOT programs in the U.S., which demonstrated that the actual amount of municipal revenue generated is minute relative to what the Cleveland Metropolitan School District needs to operate. Lastly, Mr. Kelley was left with information outlining both community benefit figures and the total payroll taxes collected by the city from The Center's membership, demonstrating that the total dollar amount of community benefit the region receives from its hospitals far exceeds any dollars that would be collected if these institutions were not exempt from property taxes.
For more information about this meeting or to learn about future meetings planned with Cleveland City Council members, please contact Tony Gutowski, public policy development manager, via email or by phone at 216.255.3610.
###
As the leading advocate for Northeast Ohio hospitals, The Center for Health Affairs provides members with vital services and resources aimed at enhancing the region's healthcare community. The Center delivers on this goal by focusing its efforts on areas that benefit from a regional approach: Healthcare Workforce; Emergency Preparedness; Public Policy & Advocacy; Finance & Reimbursement; and Community Initiatives. With a rich history as the Northeast Ohio hospital association, dating back to 1916, The Center serves as the collective voice of hospitals and the source for Northeast Ohio hospital and healthcare information. As leaders, we continuously scan the periphery, looking for opportunities to enhance the region's workforce, better prepare our hospitals for an emergency, and increase the region's wage index. And because of our business affiliation with CHAMPS Healthcare, we have the resources to provide a broad level of professional services to our members. The Center, located in downtown Cleveland, is proud to advocate on behalf of 38 acute-care hospitals and two long-term acute-care hospitals in six counties. For more, visit chanet.org.