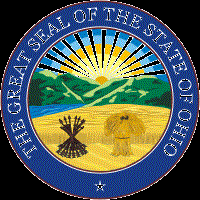 Cleveland residents can now research and compare home alarm systems with a great new free resource, SecuritySystemReviews.com.
Cleveland, Ohio (PRWEB) October 23, 2013
There is a wide variety of home alarm and security systems available on the market today. While this is of course a good thing, first time users of such a method of home protection may find the wealth of options quite overwhelming. Some of the factors that homeowners need to take into account when they compare alarm systems is their home's various access points (number of doors and windows), method of installation, their personal habits or family lifestyles, and then naturally their budget. Company websites may provide some of the information necessary to help figure all this out. But conscientious homeowners know that third party evaluations can be an especially useful additional resource.
Home alarm systems come in three general categories: wired, wireless and hybrid (a combination of wired and wireless systems). Under these broad types, you can find several variations in components and configuration. Some may use passive infrared detectors for example, while others may use microwave technology. Quite popular nowadays is the application of broadband alarm monitoring where mobile computer and communication devices can be integrated with the security system. There are home alarm system companies that provide options for all three types, and then there are those that who specialize in only one or two kinds of home alarm solutions.
The more complex products presented by high-end alarm systems companies usually require professional services for proper installation and maintenance. This is not to say that such products are difficult to use. Most current home alarm and security solutions are actually designed with the intention of providing user-friendly interfaces. In keeping with this trend, another commonly preferred system is the do-it-yourself type, a system that homeowners can set up by themselves. SecuritySystemReviews.com recognizes developments in this area and also includes evaluations of the best DIY alarm system these manufacturers may have to offer.
In order to guarantee that the information freely available on the website is reliable and up to date, the analysis and recommendations are done by experts. Content contributors are professionals with years of experience in the home alarm and security industry. These are people who aren't just familiar with product features and specifications. They're specialists whose backgrounds enable them to accurately judge the implications of those features for homeowners. Since advancements in this field can come at quite a rapid pace, new assessments of the products and services are constantly made to keep everything fresh. The home alarm products considered to be the best six months ago are not necessarily the latest top contenders.
About SecuritySystemReviews.com
SecuritySystemReviews.com is a website that aims to provide homeowners with a singular online resource for home alarm system reviews. The objective is to help people make better informed decisions about which security products and services can truly as well as adequately protect their homes.