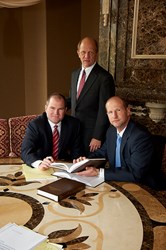 Clevaland, OH (PRWEB) October 31, 2013
Lawyers working on Cleveland car accident cases at The Onder Law Firm announce a sobering analysis of recent statistics released by the Ohio State Patrol, stating that more Ohioans will be killed or injured in vehicular accidents in Ohio during 2013 than in previous years. This news comes in spite of the Ohio State Patrol's numerous targeted programs designed to reduce car crashes in Cleveland and throughout the state of Ohio. New this year was "You Are In Control", a program offered through a partnership between the Ohio State Highway Patrol and the Ohio High School Athletic Association to promote safe driving amongst adolescents.
The year 2012 saw a total of 49,587 Ohio car accidents, or an average of 4132 per month. To date, crashes in the state already total 49,452 in the first ten months of 2013, or an average of 4945 per month. This represents an increase of nearly 800 car accidents in Cleveland and greater Ohio each month. The number of fatal crashes is on the rise as well, rising from a monthly average of 80 in 2012 up to 82 for the first ten months of 2013.
Traffic accident prevention programming from the Ohio State Patrol ranges from sobriety checkpoints to pointed investigations into dangerous and problematic zones and roads throughout the state. "Trooper Shield", "Truck Shield" and "Community Shield" are community programs that aim to engage varying demographics within the state on the subject of traffic safety.
This alarming trend places Ohioans at greater risk on the road. Far too many accidents result in serious injuries that have long-lasting consequences or even fatalities. Even when an accident doesn't result in a serious injury, it often comes with significant costs in the form of medical expenses and lost wages. This, coupled with property loss, represents a serious drain on the Ohio state economy. Auto accident attorneys seek to recover the financial losses their clients suffer, allowing them to focus solely on their physical recovery.
The lawyers at The Onder Law Firm working on Cleveland car accident lawsuits offer car accident attorney consultations with no further obligation to persons who were harmed in a car accident in Ohio. The firm is representing all persons who file an Ohio car accident lawsuit on a contingency basis with no cost to the client unless they successfully win compensation for them.
About The Onder Law Firm
Onder, Shelton, O'Leary & Peterson, LLC is a St. Louis based personal injury law firm handling serious injury and death claims across the country. Its mission is the pursuit of justice, no matter how complex the case or strenuous the effort. Onder, Shelton, O'Leary & Peterson has represented clients throughout the United States, and other firms throughout the nation often seek its experience and expertise on complex litigation. It is a recognized leader in products liability cases such as window blind cord strangulation and pharmaceutical litigation. The Onder Law Firm offers information pertaining to Ohio car accident lawsuits at http://cleveland.lawyerforcaraccident.com