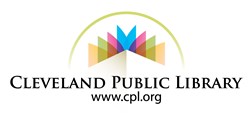 The Early Literacy Stations meet the needs of safety, technology, and education that are so important to our community. - Felton Thomas, Jr., Library Director
Chester, PA (PRWEB) February 19, 2014
AWE has announced that the Cleveland Public Library has added 54 of AWE's Early Literacy Station™ computers across its 27 branches.
The Early Literacy Station is an all-in-one touchscreen computer system designed for children approximately 2-8 years old. It features over 60 pre-loaded educational software programs that include thousands of activities. It enables children to learn and explore at their own pace.
The Early Literacy Station offers young learners a safe, stand-alone computer resource that does not require an Internet connection to operate. The software content spans all curriculum areas (reading, language arts, math, science, STEM, social studies, writing, graphic arts, typing, music, and more) and is correlated to Common Core standards. It also features a host of administrative features including timed sessions and usage tracking.
"At Cleveland Public Library we are committed to providing new ways to adapt to the needs of the people we serve," said library director, Felton Thomas, Jr. "The Early Literacy Stations meet the needs of safety, technology, and education that are so important to our community."
As AWE's flagship product, the Early Literacy Station is found in 40% of public library systems. The Early Literacy Station is available in English, Bilingual Spanish, and Bilingual French.
# # #
About Cleveland Public Library (http://www.cpl.org/)
Cleveland Public Library (CPL) is the place for all Clevelanders to dream, create, and grow. CPL serves four million patrons annually at 27 branches across the city, lending more than 6.5 million items from a collection of more than 10 million. CPL's library services are also available at the Public Administration Library in City Hall, "The People's University on Wheels" Bookmobile, Ohio Library for the Blind and Physically Disabled, and the On the Road to Reading literacy van. CPL is the home for the Ohio Center for the Book, CLEVNET library cooperation, and KnowItNow24x7 virtual reference service.
About AWE, Inc. (http://www.awelearning.com)
AWE's mission is to inspire children to become lifelong learners and to create a "community learning" network that includes public libraries, schools, child care centers, and the home. AWE's engaging digital learning solutions feature intuitive learning environments, are easy to use, feature educational content across all subject areas, and can be personalized for every child. For more information, visit http://www.awelearning.com.