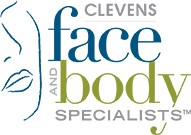 Physicians at Clevens Face and Body Specialists Demonstrate New Way to Rejuvenate the Face
Melbourne, FL (PRWEB) December 13, 2013
Dr. Adam Oppenheimer and Dr. Ross Clevens shared with Fox News the ideal procedure for reducing sign of aging in the face: injections of the patients own fat. Dr. Oppenheimer sat down to describe the procedure to viewers on December 11, 2013, with WOFL Fox 35 Orlando.
The news story, featuring the two prominent Melbourne, Florida surgeons, followed Dr. Oppenheimer and Dr. Clevens as they performed fat grafting on a patient. The patient was having the procedure performed to fill in laugh lines and some other areas by removing excess fat from the abdomen and moving it to the face.
Fat grafting is the ideal filler for individuals looking to achieve a more youthful appearance. While some fat is reabsorbed by the body, most of it remains permanently, offing long-lasting and natural-looking results. During the procedure, Dr. Oppenheimer first numbs the area of the body where the fat will be harvested from with local anesthesia and then gently removes it with liposuction. Typical donor sites include the abdomen, thighs, buttocks, or other areas with enough fat to spare. After he prepares the fat by washing out unwanted oil and blood, Dr. Clevens injects the fat into the desired location, such as the cheeks or lips. In all, the procedure takes approximately 30 minutes. There may be some swelling after the procedure but there is no downtime. Dr. Oppenheimer revealed that the procedure costs between $3,000 and $10,000 on average, depending on the goals of the patient. Treatment may also be used to add volume to the breasts or buttocks.
Dr. Adam Oppenheimer is a plastic surgeon specializing in women's and children's health. He has over seven years of intensive plastic surgery experience. His main focus is on breast surgery and body contouring using advanced surgical techniques. His expertise includes breast reconstruction and body contouring after massive weight loss. Dr. Oppenheimer is a graduate of Yale University and received his medical degree from the University of Rochester School of Medicine and Dentistry. He has authored 25 book chapters and articles on plastic surgery topics and is an expert resource and supporter of Breast Friends for Florida.
Dr. Ross Clevens is a board certified facial plastic and reconstructive surgeon who brings his Ivy League training from Yale University and Harvard University to his practice. He is fellowship trained from the University of Michigan Medical School, where he also served as a member of the Facial Plastic Surgery faculty and as Chief Resident. Dr. Clevens is involved with several prestigious organizations, including the American Academy of Facial Plastic and Reconstructive Surgery, the American Board of Facial Plastic and Reconstructive Surgery, the American Society of Laser Medicine, and many others.
The physicians at the Clevens Center are dedicated to delivering premier patient care using the most advanced techniques and technologies. Procedures performed at the practice include facelift, rhinoplasty (nose job), browlift, otoplasty (ear surgery), liposuction, abdominoplasty (tummy tuck) and body lift. The center also offers non-invasive treatments, such as Botox and injectable fillers. Visit the Clevens Face and Body Specialists online or call (321) 727-3223 to schedule a consultation.
Clevens Face and Body Specialists
707 West Eau Gallie Blvd
Melbourne, FL 32935
(321) 727-3223
Ross A. Clevens, M.D., F.A.C.S. Google+