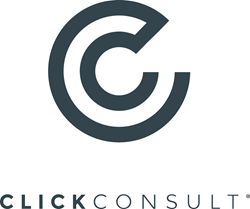 Our bespoke organic search (SEO) strategies use a targeted, campaign-focused approach to improve each websites' authority through high quality content marketing and outreach
Cheshire, UK (PRWEB UK) 11 June 2016
The international development and relief charity is dedicated to the prevention and alleviation of poverty anywhere in the world by providing grants, items and services to individuals in need, as well as other charities or organisations.
Human Appeal is just the latest charity to engage with Click Consult to enhance its online visibility - and the not-for-profit sector is an area in which the Cheshire-based agency specialises.
Matt Bullas, founder and CEO of Click Consult, says:
"Not-for-profit organisations recognise they can trust Click Consult to raise their organic profile and increase the quality of their traffic, while remaining true to each one's core values and objectives.
"The outstanding work we've produced for Oxfam, St John Ambulance and the Royal Air force Museum, amongst others, demonstrate our commitment, integrity and passion for delivering results by ethically improving their ability to reach out to their audience.
"How do we achieve this? Our bespoke organic search strategies use a targeted, campaign-focused approach to improve each websites' authority through high quality content marketing and outreach. All of this is underpinned by a sound understanding of both the short and long-term goals of our clients, and ongoing enhancement of technical factors of our clients' websites to ensure there are no barriers to performance in search engine results."
Click Consult's work for Oxfam has achieved high acclaim, recently winning one of marketing's most prestigious awards – The Drum Search Award for Best Charity/Not for Profit Campaign for SEO – for its innovative and passionate campaign for Oxfam Unwrapped, featuring social media, earned media and design work.
Matt continues:
"We're delighted to be working with such a worthwhile organisation as Human Appeal, and we're looking forward to delivering a strategic organic search marketing plan that helps its vision to save more lives and protect those in need."
About Click Consult:
Located in North West England, Click Consult is a multi award-winning search marketing agency with a focus on organic (SEO) and paid search (PPC), with over 70 professionals employed and with a portfolio of over 80 clients from across the UK.
The agency also provides a range of other services, including content, outreach, social engagement and conversion rate optimisation (CRO), as well as international and multilingual search marketing. Click Consult is a Google AdWords and Microsoft adExcellence certified company.
As well as winning an organic search award at The Drum Search Awards 2016, Click has been a finalist in the European Search Awards 2016, and shortlisted by the Recommended Agencies Register (RAR) Digital Awards 2016, Click Consult has been ranked within Econsultancy's 'Top 100 Digital Agencies' in 2015, and named as one of Prolific North's 'Top 50 Digital Agencies' in 2016.
Click Consult's recent client wins include eTyres, Home Let, Flogas and Oxfam and current client portfolio includes Truprint, Chill Insurance, Netflights, Virgin Balloons, ABTA, LloydsPharmacy Online Doctor and Act-On.