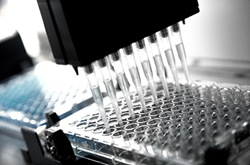 The benefits of utilizing saliva-based testing exist on multiple levels and benefit the broad objective of the biopharmaceutical industry.
(PRWEB) May 20, 2014
CROs can benefit from out-sourcing saliva testing services to the Salimetrics SalivaLab or by using Salimetrics leading research and in vitro salivary assay kits. Under this umbrella, CROs can develop an economic, flexible and scalable model to obtain accurate biological data from oral fluid specimens. Salimetrics is also able to support CROs in preferred partnerships and strategic alliances. By supporting the addition of saliva-based analysis, CROs can further distinguish themselves by adding services that feature high-value technology that is fully validated and accepted.
To further assist CROs, the Salimetrics SalivaLab offers extended support packages for clinical trials. Both large and small CROs can benefit from enhanced salivary biomarker services including; specialized collection and assay training, logistical management, project support, specimen shipping/tracking, custom collection supplies, and assistance in project design.
"The advantages of utilizing saliva-based testing exist on multiple levels and benefit the broad objective of the biopharmaceutical industry. Above the value-based proposition of safe, economical, and time-efficient collection, saliva analysis also provides accelerated productivity, flexibility, and can further drive drug development programs via testing," says Steve Granger, Ph.D, Salimetrics Chief Scientific Officer. "In the past 20 years, we've seen a major increase in the overarching desirability and value that saliva-based testing provides," says Granger.
"A simple example," notes Hans Schroeder, Salimetrics CEO, "is screening research participants to confirm smoking status. Salivary cotinine is a very precise, reliable and noninvasive way to determine whether a potential or current research participant is using tobacco or other nicotine products; also, you can verify on-site that the specimen originated from the person of interest. The Salimetrics SalivaLab processes thousands of saliva samples for cotinine annually for researchers conducting national surveys and interventions. We do this efficiently for CROs as well."
For CROs looking to outsource saliva testing, the Salimetrics SalivaLab is a CLIA and GLP compliant testing facility that strictly maintains an uncompromising level of quality results. The unique structure of the SalivaLab enables all levels of management engagement, with the SalivaLab able to handle complete project management or to simply provide quality assured results.
For CROs seeking the addition of saliva-based testing in their own facility, Salimetrics world-renowned salivary assays will add a level of reliability that can only be reached via Salimetrics. Since inception, Salimetrics assay kits have rapidly become a staple in the research and diagnostic industry. Due to their consistent performance characteristics and precise results, Salimetrics assays have been used in more published research than any other salivary assay. Utilizing standard laboratory equipment, Salimetrics can also provide training and support for your lab.
About Salimetrics:
Salimetrics' assay kits and CLIA-certified testing services are used to measure salivary analytes related to stress, behavior and development, inflammation, sleep, reproduction, health and immune function. Founded in 1998 by Douglas A. Granger, Ph.D., Salimetrics, LLC supports researchers and the immunodiagnostic industry around the world with innovative salivary immunoassay products and laboratory services.