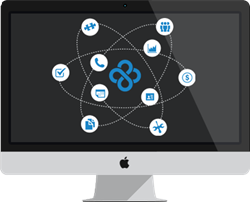 "Clinical Conductor continually evolves to provide research organizations with flexible trial management functionality that allows them to conduct trials with relative ease in a compliant, profitable manner."
Rochester, NY (PRWEB) April 14, 2015
The team behind Clinical Conductor CTMS recently debuted new functionality that allows healthcare organizations to better manage adaptive and dynamic clinical research that is becoming more relevant in the industry every year. Included in this quarter's release is functionality that lets users create snapshots of past budgets to be used for better negotiations and invoicing, the ability for organizations to create multiple charge masters and functionality that provides better handling of protocol amendments. When added into the existing functionality of Clinical Conductor, users are afforded the unique opportunity to track and manage complex and changing research with an unparalleled level of granularity.
With budget snapshots, are able to create multiple versions of a study's budget within Clinical Conductor. This gives users the ability to utilize historical budgets during negotiations with sponsors and CROs, track budget changes as a study progresses and keep better historical records that can be referenced during a post-study analysis or for future study preparation. With budget snapshots, the clearer financial picture allows organizations to maximize study budget utilization benefits.
The ability to create and manage multiple charge masters within Clinical Conductor allows organizations to manage complex billing requirements for trials that occur at multiple locations or over a long period of time. In the system, users can now reference multiple charge masters for each study, accounting for the location and time-period in which a procedure was conducted. As yearly cost updates are implemented, they are easily incorporated into ongoing studies, yielding greater accuracy in the assessment of the profitability of an individual study or an entire organization. What's more, multiple charge masters make it easier to differentiate between grant and industry funding.
Clinical Conductor is also fitted with advanced protocol management functionality. Already the leading CTMS vendor in the industry, the added protocol functionality lets users more easily handle protocol amendments, create multiple versions of protocols and tie them directly to specific patients, ensuring subjects receive the correct procedures at all times. Researchers managing both oncology and long-term observational studies also benefit from the ability to manage investigator-initiated protocols more effectively.
"As research becomes more complex, and organizations partner or consolidate, businesses constantly look for ways to overcome the changing hurdles that inevitably occur during the study process, and technology is steadily becoming the solution to these hurdles," stated Bio-Optronics VP and COO Jeff Markin. "Beyond that, of any other CTMS application, Clinical Conductor continually advances evolves to provide research organizations with flexible trial management functionality that allows them to conduct studies with relative ease in a compliant, profitable manner."
About Clinical Conductor CTMS:
Clinical Conductor is the industry's first collaborative and configurable CTMS for organizations managing or executing clinical trials. Created by Bio-Optronics, an industry-leading provider of software and services to healthcare and life sciences organizations around the world, Clinical Conductor provides users with the specific features and functionality they need to effectively collaborate with or among sites and other partners, deliver high-quality research and maximize profitability. Used by over 1,700 organizations around the world, Clinical Conductor provides organizations with the tools they need to continue to raise the bar in clinical research. To learn more about Clinical Conductor CTMS, please visit our website.