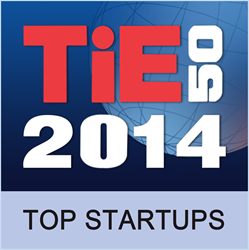 We are truly humbled and honored to be selected to the coveted list, from a pool of more than 2800 companies, as recognition for our tablet based eSource solution, to support clinical trials. - Avik Pal, Founder & CEO
Santa Clara, CA (PRWEB) May 16, 2014
"We are truly humbled and honored to be selected to the coveted list, from a pool of more than 2800 companies, as recognition for our tablet based eSource solution, to support clinical trials," said Avik Pal, Founder and CEO of CliniOps. "We've worked with researchers, medical practitioners, pharma and academia to understand the challenges, and believe that the eClinical industry is ripe for disruption and we want to position ourselves as a leader in this space. This recognition reinforces our goal to continue our efforts towards a fully automated clinical trial workflow, through our patent pending technology."
"In the six short years since inception, the TiE 50 program has become a global brand that attracts thousands of companies worldwide for this recognition," said Venktesh Shukla, president of TiE, Silicon Valley. "It is unique in terms of rigor of selection and the broad scope of companies that it reviews for this award and is one of TiE Silicon Valley's most successful programs. It is also worth mentioning that this is the only awards recognition in technology to be held by a large global non-profit organization."
This year at the event, attendees and TiE50 participants will also have the chance to hear from three previous TiE50 winners who have made successful exits recently: FireEye, Pearl Therapeutics and Rubicon Project.
"This year the TiE50 Awards Program screened more than 2800 companies from 27 countries. The finalist pool is represented by early through late stage companies. A star attraction of the conference is TiE50 Finalist presentations. Audiences are treated to great ideas and amazing technologies," said Ram K. Reddy, the program chair.
The TiE50 track record since its inception in May 2009 shows that 94% of the winners and finalists have been funded, attracting billions in investments. Many of these companies have been acquired, merged or gone public.
For further details on the TiE50, visit http://www.tie50.org.
About TiEcon:
TiEcon is the world's largest conference for entrepreneurs and intrapreneurs with loyal participation from top technology companies, leading venture capital firms, and global service providers. TiEcon 2012 attracted 3,000+ attendees from across the world – including CEOs of established companies to first-time entrepreneurs creating new companies, to leading investment professionals and corporate executives. TiEcon was listed by Worth Magazine in their September 2011 issue to be among the 10 Best Conferences for Ideas and Entrepreneurship along with TED and the World Economic Forum. For more information on TiEcon, visit http://www.tiecon.org/.
About TiE:
TiE is a global not-for-profit organization fostering entrepreneurship through mentoring, education, and networking. We consider entrepreneurship to be the single most powerful instrument to advance global prosperity. Our greatest strength is our network of over 60 chapters in 17 countries with a worldwide membership exceeding 14,000 that includes successful entrepreneurs, venture capitalists, corporate executives, and aspiring entrepreneurs. For more information on TiE, visit http://www.tie.org.
About CliniOps, Inc.
CliniOps is an innovative next generation eSource solution that supports offline electronic data capture for clinical trials. CliniOps's tablet-based solution enables pharmaceutical companies and clinical research organizations (CRO) to execute clinical trials effectively with a high degree of automation and focus on data quality, data compliance, and protocol adherence through a controlled workflow. Cliniops's innovative features such as electronically signed consent forms and biometric verification will have far reaching consequences in improving ethical compliance in research. Launched in Oct 2013, CliniOps is a privately held company based in Fremont, CA, USA. For more information, please visit: http://www.cliniops.com.
###