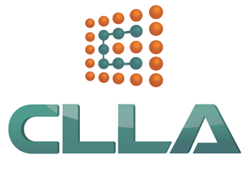 We strive to make connections with our clients and providers everyday through the Connection Network, and Continuum shares that vision with us
Chicago, IL (PRWEB) November 12, 2013
CLLA (http://www.CollocationAmerica.com), a communication platform that enables and facilitates the connection between clients and providers, has added Continuum Data Centers (http://www.ContinuumDataCenters.com) to its partnership program, the Connection Network. This strategic partnership will allow CLLA to promote, market and advertise Continuum's product offerings in Chicago, Illinois exclusively.
Continuum operates two data centers in the Chicago area: a Tier III+ 80,000 square foot facility in West Chicago and a 21,000 square foot facility in Lombard, IL. With quality, location-selected facilities, Continuum offers specialized services to enhance the client's colocation experience by providing redundancies, expansion power and bandwidth that meets all their customers' needs.
Eli Scher, Chairman and CEO of New Continuum Holdings Corp., says, "Continuum is extremely excited about the partnership with CLLA. We believe our assets provide superior colocation environments at levels of quality which were previously unavailable to most SMEs. By participating in the Connection Network, we are pleased to deliver the same levels of service and redundancy as we provide to the largest enterprise customers."
Marketing Director for CLLA Shawn Ahdoot says, "We strive to make connections with our clients and providers everyday through the Connection Network, and Continuum shares that vision with us."
"Continuum Data Centers has a proven reputation of quality customer service and superior IT infrastructures within their state-of-the-art data centers. We are excited to add them to our other service providers within Connection Network and provide Chicago with customized colocation solutions," adds Ahdoot.
About Continuum Data Centers:
Continuum Data Centers (http://www.ContinuumDataCenters.com) is a premier, multi-tenant data center operator in the western Chicago suburbs. The team at CDC has been at the forefront of the Chicago suburban colocation market for over 10 years, and has a track record of developing world class assets. CDC has the experience and expertise to understand and manage the needs of a diverse customer base, including trading and financial firms requiring high-density, efficient computation, as well as Enterprise and Fortune 1000 companies and retail customers requiring primary colocation.
About CLLA:
Launched in 2013, CLLA serves as a communications platform, connecting businesses with technology providers. Through the Connection Network, a group of providers brought together under the name CLLA, businesses can find the most reliable and secure technology solutions for their needs, in any location worldwide.
CLLA was created by Colocation America to expand on their vision to connect businesses and clients worldwide. With providers in nearly every major city in the United States and around the world, CLLA exemplifies the tagline, "The Connection Network"
For more information contact Colocation America at 1-800-296-8915, email Sales(at)CollocationAmerica(dot)com, Twitter @ColoDataCenters, or visit CollocationAmerica.com.