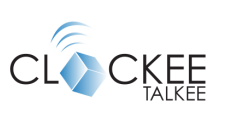 (PRWEB) October 21, 2013
Clockee Talkee is a revolutionary alarm clock that enhances intercommunication in the modern world. Apart from serving as a reliable alarm clock, the Clockee Talkee can take up multiple avatars with ease such as the following: a Walkie-Talkie, a Thermometer and Sound Activation. This product has won rave reviews online and is currently part of a Crowdfunding project on Indiegogo.
The campaign has been launched by Clockee Talkee inventor and Telecommunications expert Milad Modir. He has served for several years in various positions at Bell, Canada's leading telecommunications company.
The $50,000 funding achieved through this campaign will help Modir move Clockee Talkee into production. Modir is confident that the funding will help him convert his prototype into an elegant product with a finish that can rival the trendiest products available in the electronics market.
The Idea Behind Clockee Talkee
The focus was to offer a compact, multi-functional and cost-effective alternative to expensive and bulky intercom systems. Powered by batteries, the Clockee Talkee is meant to be used almost anywhere, whether it's the home, office or factory.
The device can communicate with 8 other Clockee Talkees private conversations by choosing a distinct channel.
As Trendy As It Gets!
If funding is made available, Clockee Talkees will be produced in a range of 5 exciting colors. The design will be that of a symmetric cube – all Clockee Talkees make great decorative pieces as well.
Weighing in at 150 grams, the Clockee Talkee can be easily carried around in a pocket or bag.
Functionality At Its Best!
In order to display the time and temperature, all the user needs to do is clap when they are near the Clockee Talkee; And voila, the device lights up! The thermometer feature displays temperature in both Celsius and Fahrenheit formats while the alarm clock has both 12 and 24 hour settings.
The Clockee Talkee features a button that is incredibly discrete. Once activated, it illuminates a subtle glow effect.
Inside The Clockee Talkee
Each Clockee Talkee features nine components; these are the transmitter, receiver, crystal, microphone, speaker, LED, clock IC, power source and thermometer.
All these electronic components have been assembled together to provide an intercommunication experience like no other between people at the home or office.
The Different Stages After Funding Is Achieved
In Phase 1, a mold will be created to allow the Clockee Talkee to be mass-produced. In Phase 2, compliance testing of all Clockee Talkees will take place to ensure that radio frequency emission complies with regulations set up by governmental agencies.
In Phase 3, Modir will implement stringent quality control procedures to ensure longevity of the product. Phase 4 will witness mass production of the product. Finally, the product will be packed and ready for shipping to the distribution facility.
Modir has teamed up with a manufacturing unit based in Shenzhen, China that employs 1200 workers. The Chinese facility has been regularly manufacturing quality electronic goods for North American firms.
Those interested in supporting Clockee Talkee can visit the Crowdfunding page. Campaign backers can rest assured that Milad Modir is definetly the right person to technically take this project forward.
Contact
To schedule an interview or for any query, get in touch through any of the following communication methods:
Milad modir
Email : miladmodir(at)gmail(dot)com
Phone : 4165571606