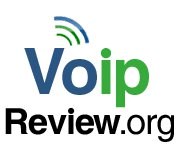 The future of telephony lies in VoIP because a modern infrastructure means better overall service at a lower price.
Seattle, WA (PRWEB) November 08, 2013
What makes a business phone system excel? Low prices? Powerful features? Innovative Technology? The real question is, why not have all three?
Look no further than Voice over Internet Protocol (VoIP), which routes phone calls in digital, online packets for much more efficient phone management than analog phone systems. Since VoIP is available as a cloud-based service, businesses require almost none of the expensive hardware that is needed with traditional landline phone systems. This results in a much clearer digital audio quality, at costs up to 80% less than standard phone service. The added reliability of redundant phone networks and self healing cloud-based computing can't be beat, either.
To help readers determine which cloud-based VoIP provider is best for their current business needs, the VoIP experts at http://www.voipreview.org have compiled this list of the best business VoIP providers of the 2013 fall season. These providers were selected based off of several metrics, including quality, included features, customer service, price, and most importantly, overall value.
1. Jive
Looking for reliable, enterprise-grade phone system? Jive provides business VoIP services for clients of all sizes, from small home offices all the way up to large government organizations. Jive's excellent customer service reviews earn them the #1 position on this list, which are available for viewing at http://www.voipreview.org/reviews/jive-communications. Jive also provides hosted Private Branch Exchange (hosted PBX) services, which allow businesses to remotely use powerful call management tools without having to own any of the hardware.
2. RingCentral
Ringcentral offers unlimited calling throughout the US and Canada for all of their customers, at only $19.99 per month. This is possible because VoIP services avoid using the public phone system when they route calls through the Internet. This takes the factor of geographic distance out of the equation, since traditional phone carriers base their long-distance rate off of the actual required phone cables needed to connect.
Analog signals take up the entire phone line's bandwidth during a call, even during silence. Digital VoIP signals only use small fragments of bandwidth since bits of voice are packetized, and they take different routes based on web traffic. The data reunites on the other end instantaneously.
3. 8x8
8x8 phone systems provide a highly professional phone system, and includes both a softphone and a mobile app with service. A softphone is a VoIP feature that allows customers to use their computer to make phone calls with just one click, and gets its name from a combination of the words "software" and "phone." The mobile voip app allows subscribers to take 8x8's award-winning business VoIP service on the go, with all the features of a desk phone available on a smart phone.
4. Vocalocity
Focusing on small businesses, Vocalocity balances low prices with excellent features and scalability. With Vocalocity, adding phone lines is as easy as logging in to a web portal and clicking on the appropriate icons. They also manufacture their develop their own VoIP equipment to lower costs. This month in particular, subscribers that choose Vocalocity are eligible for not just a free IP phone with their order, but they'll also receive a month of free phone service to boot.
5. Mitel AnyWare
Mitel AnyWare provides customers with the whole package of a voip phone system, including the phones, hardware, and Internet connection needed. VoIP phone systems work with just about any high-speed Internet service, but Mitel AnyWare ensures that a company's network is perfectly compatible.
The future of telephony lies in VoIP because a modern infrastructure means better overall service at a lower price. Making calls over the Internet ensures higher audio quality, and also provides access to powerful calling tools. Businesses should act fast to get on the ground floor of VoIP telephony if they want to keep their communications competitive.