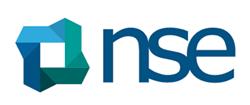 The difference between public and private cloud is vast, and many organisations are not even aware that their data is accessible overseas.
London, UK (PRWEB UK) 13 June 2014
The ruling grants the US government access to data stored by US based companies, even when it is not physically stored on US soil and does not belong to a US company or citizen.
Unsurprisingly given this decision, there is movement by UK businesses to migrate their data away from the US into UK data centres. A global survey of 1,000 IT decision makers by NTT Communications (2) revealed that 31% of respondents have decided to move business data "to where they know it will be safe," while nearly a quarter (24%) of the UK IT decision makers surveyed believed it to be important to keep data in their own country.
If there has been an attitude change towards to cloud it is the realisation that data protection is a serious concern, and, therefore, greater scrutiny must be undertaken when selecting a cloud service provider (CSP). More than half of the respondents (52%) of the NTT global survey (2) said their business was now conducting "greater due diligence on cloud providers than ever before".
Tom Underhill of Cloud IT experts, Net Solutions Europe, believes this is good news for specialist cloud providers: "There is a considerable difference in service offering out there in the cloud market, and, unfortunately, there is still a lot of miscomprehension around what cloud actually is. The difference between public and private cloud is vast, and many organisations are not even aware that their data is being stored or accessible overseas. The trend for greater security is likely to drive business away from generic services and towards specialist providers who can offer expertise in bespoke cloud solutions, a commitment to data protection, and of course, the security of storing all data in UK data centres."
About Net Solutions Europe (NSE):
Net Solutions Europe (NSE), the Cloud IT Architect, is a leading provider of mission critical IT infrastructures. The company designs, develops and manages some of the UK's most complex IT solutions, working with private and public sector organisations to deliver innovation, resilience and unrivalled levels of service. NSE's passion is creating solutions that exceed its customers' expectations and allow them to evolve and thrive through trusted IT development, implementation and support.
NSE is a Microsoft Certified partner, Novell SUSE Linux partner and EMC velocity partner and has extensive experience in the development and infrastructure design for Applications, Websites and Services on Microsoft, SUSE and Red Hat platforms. Its close alliance with its partners ensures that NSE is at the forefront in the implementation of innovative technology, so its clients benefit directly from the latest developments.
Services Include:

Cloud Services
Managed Hosting
Software Development
Telecoms Solutions
Sources:
1. Guardian report 29/4/2014 http://www.theguardian.com/technology/2014/apr/29/us-court-microsoft-personal-data-emails-irish-server
2. NTT Communications NSA After-Shocks (published March 31 2014) http://nsaaftershocks.com/wp-content/themes/nsa/images/NSA-After-Shocks.pdf