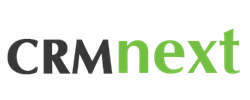 CRMnext is a specialist CRM product company with focus on ultra-scalable installations.
Mumbai, India (PRWEB) April 15, 2014
CRMnext, #1 commutable cloud CRM software releases advanced project management functionality to help organizations streamline their projects ensuring Zero overrun in terms of time and costs. The new project management functionality will help organizations in delivering comprehensive project management capabilities for planning, organizing, managing and tracking tasks, resources and dependencies to ensure successful and profitable project execution.
The enhanced project management functionality will provide organizations a flexible framework within CRMnext to keep track of budgets, timelines, actual vs. allocated time, expenses, status reports and resource planning. It will also provide smart graphical reports for various projects showing critical tasks, dependencies, escalations, timelines and resources. It will enable organizations to create and maintain multi-level nested projects for deep project tracking. The new project management functionality will allow organizations to easily add requirements and tasks and also track and manage documents related to multiple projects.
"Having the advanced project management functionality in place, will allow organizations to track pending tasks on each employee's plate, identify milestones that are approaching and monitor employee performance for the successful completion of an ongoing project. It will also enable team members across different geographies to easily collaborate with one another regarding important information pertaining to a particular project through an intuitive user interface," said Dr. Manoj Kumar, Product Architect, CRMnext.
About CRMnext:
CRMnext is a specialist CRM product company with focus on ultra-scalable installations. CRMnext team has proven track record of delivering High-Impact CRM solutions in their key practice vertical of Financial CRM, Banking CRM, Insurance CRM, Media CRM, Pharma CRM, Telecom CRM etc. Unlike commodity CRM, CRMnext has been widely recognized as a proponent of strategy driven implementations.
To know more information about Cloud CRM Software, visit http://www.crmnext.com/.