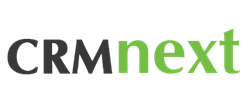 CRM Software Wins 2014 Stevie Award For Its Online Sales Platform
Nevada, USA (PRWEB) March 01, 2014
CRMnext, #1 commutable cloud CRM software was declared as the winner of the 2014 Stevie Award for its 'Online Sales Platform' under 'New Sales Automation Solution' category. The Stevie® Award trophy is one of the world's premier business awards and most coveted prizes. Since 2002 Stevie Award has been conferred for achievement in business excellence to organizations and individuals in more than 60 nations.
CRMnext realized that with increased usage of smartphones and tablets enabled with internet access, there is a great opportunity to decrease sales cost, slash the turn-around-time for sales process and provide convenience to the customers by creating a smart, integrated self-service platform for sales of financial products. For the first time in the financial services industry, CRMnext launched a unique self-service 'Online Sales Platform' as an extension of core CRM sales management system. This platform has real-time integration capability with the core systems, back-office system and credit bureau systems. The new Online Sales Platform is a web based front-end system available on all mobile platforms thus making it available to customers anytime, anywhere and any device. It can manage end-to-end sales processes for any financial product including asset, liability, insurance, investment and advisory products.
The awards were presented to honorees during a gala banquet on Feb. 21 at the Bellagio in Las Vegas. More than 400 nominated customer service and sales executives from the U.S. and several other countries attended the award ceremony. More than 1,500 nominations from organizations of all sizes and in virtually every industry were evaluated in this year's competition, an increase of 36 percent over 2013. More than 260 executives around the world participated in the judging process for the 2014 awards to determine the finalists and then the Gold, Silver and Bronze Stevie Award placements. The mission of giving out these awards has been to raise the profile of exemplary organizations and individuals among the press, the business community, and the general public.
"We feel honored to receive this prestigious award. The new online sales platform is a path-breaking solution to reduce sales cycle and sales cost boosting productivity and profitability. It will become a default channel of buying in the financial services sector in the very near future. Being chosen after a thorough research done by more than 200 judges worldwide, gives us utmost pleasure. It is a testimony of the innovation we bring to the CRM space helping our customers with better business strategies," said Sushil Tyagi, Global Director, Sales and Marketing, CRMnext.
About the Stevie Awards
Stevie Awards are conferred in five programs: the Asia-Pacific Stevie Awards, The International Business Awards, The American Business Awards, the Stevie Awards for Women in Business, and the Stevie Awards for Sales & Customer Service. Honoring organizations of all types and sizes and the people behind them, the Stevies recognize outstanding performances in the workplace worldwide.
Learn more about the Stevie Awards at http://www.stevieawards.com/.
About CRMnext
CRMnext is a specialist CRM product company with focus on ultra-scalable installations. CRMnext team has proven track record of delivering High-Impact CRM solutions in their key practice vertical of Financial CRM, Banking CRM, Insurance CRM, Media CRM, Pharma CRM, Telecom CRM etc. Unlike commodity CRM, CRMnext has been widely recognized as a proponent of strategy driven implementations.
To know more information about Cloud CRM Software, visit http://www.crmnext.com/.