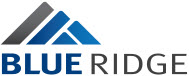 Daugherty's charge is to continue the Blue Ridge disruption of traditional approaches to the supply chain.
Atlanta, GA (PRWEB) May 07, 2014
Leading Cloud supply chain planning provider Blue Ridge today announced Rod Daugherty joined the company as the new VP of Product Strategy. Daugherty has accumulated a wealth of knowledge within supply chain optimization, having spent several years at leading supply chain providers and most recently Manhattan Associates. Joining Blue Ridge to design and advance game-changing solutions like the newly available Consumer Transaction Interface, Daugherty's charge is to continue the Blue Ridge disruption of traditional approaches to the supply chain.
Daugherty joined Blue Ridge as VP of Product Strategy to build on Blue Ridge' success providing profit-optimizing, supply chain planning solutions to companies around the globe. Daugherty commented, "I am excited to work with a team and a solution at Blue Ridge that takes a completely fresh perspective on supply chain planning." He went on to say, "The Blue Ridge solution draws on the processing power of the Cloud to understand what is actually driving demand. When retailers and wholesalers understand what drives a customer purchase – weather, promotions, social media, etc.- they can forecast much more precisely and plan their inventory operations much more profitably."
Management at Blue Ridge anticipates the addition of Daugherty will accelerate the company's growth and ensure the continued success of its customer base. Greg White, CEO of Blue Ridge noted, "We are very excited to welcome Rod to the Blue Ridge team. I've worked with Rod in the past, and his expertise in supply chain planning is well known and respected in our industry. He will be a catalyst in the delivery of our vision, and will bring immediate benefit to our company and customers," White continued, "Rod truly shares our vision, passion and above all, our commitment to providing customers with results that no other provider can."
About Blue Ridge
Blue Ridge Cloud supply chain planning and analytics solutions provide next-level visibility and precision in demand forecasting, planning and replenishment to retailers, distributors, and manufacturers. By optimizing product availability, inventory, and logistics costs, these companies increase cash flow by 50% or more and improve sales by double-digits, while stabilizing or even reducing inventory up to 30%. Blue Ridge demand-driven solutions can be implemented in as little as 90 days and scaled to the most complex supply chains. For more information, visit http://www.blueridgeinventory.com.