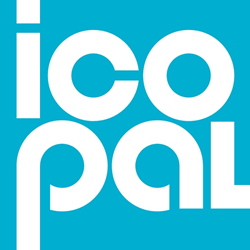 With such advanced control over future orders and inventory levels, we can seek efficiency opportunities, while ensuring a high level of service for our clients.
Oslo, Norway & Atlanta, Georgia (PRWEB) February 25, 2014
Leading Cloud supply chain planning provider Blue Ridge today announced Icopal has selected the company's demand-driven forecasting, planning, replenishment and analytics solutions. The building products supplier selected Blue Ridge to accelerate growth with next-level supply chain visibility and control.
Icopal saw tremendous value in the solution's ability to plan far in advance, avoid potential issues and maintain the company's reputation for exceptional service. "We are looking forward to a whole new level of transparency throughout the supply chain. We can apply a much more proactive approach in order to minimize surprises and prevent disruptions before they occur," stated Asgeir Lium, Supply Chain Manager at Icopal. "With such advanced control over future orders and inventory levels, we can seek efficiency opportunities, while ensuring a high level of service for our clients. Even for the industrial products industry, the level of forward planning capabilities, precision and analytics is unprecedented."
Executive management at Icopal also recognized a strategic, long-term value in implementing the Blue Ridge Cloud solution. "We see Blue Ridge planning capabilities as a way to extend our lead in the industry and accelerate our performance as a supplier with razor sharp precision around future orders," stated Trygve Bruno Thøgersen, CEO. "We have full control over our capital expenditures because the system projects each future shipment down to the daily level. The implementation has been seamless, we are extremely pleased."
Icopal had been using a basic purchasing system for more than a decade, and realized their need for a new generation of systems that could accommodate the talent and education of a rising class of logistics professionals. "Now more than ever, supply chain professionals recognize the impact they have on a company's bottom line," added Lium. He went on to say, "We want to give them the solutions that maximize their ability to plan and replenish in the most profitable way possible. This is taking a step into the forefront of supply chain planning and optimization."
Blue Ridge Nordic partner Inventory Investment AS has led the implementation and support and has recognized great potential for company-wide results. "I have followed Icopal for a number of years. Based on their team's talent and the company's executive vision, I was certain they could capitalize on supply chain innovation," stated Sverre Rosmo, CEO of Inventory Investment AS. "They are now taking the step into an elite category of companies. We are thrilled and honored to have them as a customer, and we look forward to a long-term jointly energizing partnership"
About Icopal
The Icopal Group delivers high end products for flat and pitched roofing and offers a broad service range including installation services. Icopal's core business is waterproofing with particular focus on membranes but also related building materials.In Norway, Icopal have 400 emplyees with a turnover of 1 Billion NOK. Icopal is the market leader with high focus on quality, both on products and services.
About Inventory Investment
Inventory Investment focuses on optimizing buying and replenishment and has through a large number of projects in the Nordics as well in EMEA gained an extensive experience and expertise within replenishment and effective buying. Together with Atlanta based Blue Ridge they form one of the largest professional teams focused on replenishment globally and distributes CLARITY Replenish, a state of the art replenishment system based on the world's most wide-spread best practice within buying – "The Seven Steps of Buying".
About Blue Ridge
Blue Ridge Cloud supply chain planning and analytics solutions provide next-level visibility and precision in demand forecasting, planning and replenishment to retailers, distributors, and manufacturers. By optimizing product availability, inventory, and logistics costs, these companies increase cash flow by 50% or more and improve sales by double-digits, while stabilizing or even reducing inventory up to 30%. Blue Ridge demand-driven solutions can be implemented in as little as 90 days and scaled to the most complex supply chains. For more information, visit http://www.blueridgeinventory.com.