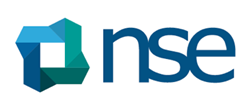 Many organisations have a huge responsibility for the safe-keeping of personal information and need to rigorously assess the security levels required to protect it, and to place those requirements above a 'cost model'
London, UK (PRWEB UK) 17 September 2014
A successful cyber-attack on Community Health Systems (CHS), one of the USA's largest hospital groups, attributed to the Chinese hacking group APT 18 on August 18 led to details including names, addresses, dates of birth, telephone and social security numbers being stolen. The potential cost of the attack to CHS has been estimated at between $75m and $150m in a report by Forbes digital health columnist Dan Munro, but the attack has raised wider concerns around the security of data in the healthcare industry.
The storage of patient information has been under increasing media scrutiny while the healthcare industry struggles to gain patient confidence. According to a report by the Identity Theft Resource Centre, healthcare hacking made up an astonishing 43.8% of industry data breaches in 2013, which to put in perspective, related to just 3.7% in banking and financial services.
Tom Underhill, Director at UK-based cloud architecture experts Net Solutions Europe, says public and private sector organisations need to do more to protect their stakeholders. "Many organisations have a huge responsibility for the safe-keeping of personal information and need to rigorously assess the security levels required to protect it, and to place those requirements above a 'cost model'. The debate about data security in the digital age rages on, but the fact is that the cloud can offer unrivalled security within the right infrastructure. Given the sensitive, private and, in the right market, valuable, information held in the medical sector, those responsible for the security of information must make this paramount."
In the case of Community Health Systems, the organisation said that: "The attacker was an 'Advanced Persistent Threat' group originating from China, who used highly sophisticated malware and technology to attack the company's systems. The attacker was able to bypass the company's security measures using highly sophisticated malware and technology and successfully copy and transfer certain data outside the company, " according to 8-K regulatory filing by the hospital group, who also reported that the hackers failed to take hold of any "medical or clinical information," as well as any patient's financial information such as credit card details.
As patient data security takes another very public hit, Mr Underhill believes it doesn't help consumer confidence. "Sensitive and personal data is valuable, and if defences are inadequate for this type of data it will continue to be targeted," he says. "Ongoing events have shown that vulnerability can be costly, but it is important to remember that there are resilient and highly secure solutions for the storage of data if the right infrastructure is in place."
About Net Solutions Europe (NSE): Net Solutions Europe (NSE), the Cloud IT Architect is a leading provider of mission critical IT infrastructures. The company designs, develops and manages some of the UK's most complex IT solutions, working with private and public sector organisations to deliver innovation, resilience and unrivalled levels of service. NSE's passion is creating solutions that exceed its customers' expectations and allow them to evolve and thrive through trusted IT development, implementation and support.
NSE is a Microsoft Certified partner, Novell SUSE Linux partner and EMC velocity partner and has extensive experience in the development and infrastructure design for Applications, Websites and Services on Microsoft, SUSE and Red Hat platforms. Its close alliance with its partners ensures that NSE is at the forefront in the implementation of innovative technology, so its clients benefit directly from the latest developments.
Services Include:

Cloud Services
Managed Hosting
Software Development
Telecoms Solutions