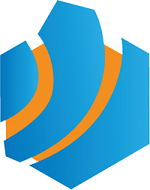 Las Vegas, NV (PRWEB) February 26, 2014
ComputeNext, at this year's Channel Partners Conference has developed a channel program for qualified partners who are interested in reselling Cloud Services, or expanding their current network of service offerings coupled with additional incentives such as:

High Commissions
Executive Support
Program Training
Custom and Co-branded Collateral
Quarterly Incentives
The ComputeNext Channel Program is an enablement program that allows Agents, Value Added Resellers (VARs), Independent Software Vendors (ISVs) and cloud Service Integrators (SI) to easily understand, offer, and resell a wide variety of on-demand bundles to their clients.
The Program offers a cost-effective way to enter or expand their role as a cloud sales agent, without any upfront investment. IT and service organizations can capitalize on the vast network of ComputeNext bundled cloud services such as IaaS, cloud storage, and software which can be easily provisioned through the marketplace as well as more advanced feature sets such as automated deployment with Chef and hybrid cloud integration for OpenStack; empowering them to layer higher-value managed and professional services in each deal.
Channel Program Models:
The ComputeNext Channel Program allows qualified partners to opt in to the level of commitment and compensation model that best aligns with their ongoing business' recurring revenue objectives and resource availability. The Program was designed to maximize a variety of Partner profiles ability to generate recurring revenue through cloud sales with the utmost in support from the knowledgeable team of cloud experts at ComputeNext.
Reseller Model

Dedicated Technical Advisor to Help Close More Deals
Integrated Bundled Solutions
Higher Commissions and Recurring Revenue
Own the Customer Relationship
Branding Support
Strategic GTM with Co-op Marketing and Demand Generation Activities
On-site Training
Agent Only Model

Online Training with Dedicated Agent Manager Support
Robust Product Suite Powered by the Computenext Ecosystem
Recurring Revenue Model
Premium U.S.-based Customer Support
Clear Deal Registration Process
Sales Tools – Cloud Qualification Guide, TCO Calculator, Personal Portal
Cloud Brokerage Enablement for IT VARs, SIs and ISVs
We offer select and qualifying technology partners the opportunity to rebrand and resell the ComputeNext catalog of cloud services while continuing to maintain control over their customer's infrastructure, data migration, professional integration services, and on-going support to increase Partner profitability and long-term sustainability.
Branding, billing, enrollment, training and certification is provided by ComputeNext, which enables the VARs and partners to expand their product and technology portfolio without the need for costly capital expenditures or additional head count, drive customer retention and greater profit margins, accelerate service-based revenues, and maintain customer satisfaction. Contact tilak(at)computenext(dot)com for more information.
"Our end customers around the globe are looking for best choices of Cloud Computing. And our partners are the best advisors for them when it comes to trust and delivering a cost effective reliable solution. I believe we are giving the partners the best solution to offer with high commission structure and incentives." - Tilak Yalamanchili, VP of Sales
About ComputeNext
ComputeNext – most recently named a Gartner Cool Vendor (2013) in Cloud Service Brokerage is a Bellevue, WA based cloud-technology company which is pioneering the way organizations search, discover, procure and provision cloud services. As a leader in building federated cloud ecosystems they enable end-to-end transactions across platform agnostic infrastructure. With the belief that a handful of IaaS providers cannot satisfy the world's computing demands, ComputeNext has built their marketplace to deliver a transparent and transactional user experience for the search, discovery, and provisioning of cloud services.
For more information, please visit http://www.computenext.com.