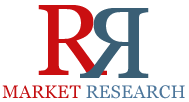 The cloud security market is expected to grow from $4.20 billion in 2014 to $8.71 billion in 2019 with a CAGR of 15.7% during the forecast period 2014-2019.
Dallas, Texas (PRWEB) May 01, 2014
Cloud Security is a strong growing market. This market witnessed the growth, particularly after 2010, when majority of organizations started adopting cloud services for cost cutting, agility and flexibility of IT infrastructure. Also, this era experienced the emergence of cloud specific threats. Hence to balance the migration to cloud services without compromising security led to adoption of cloud security solutions by various industries. Presently, the market is buoyed by other major factors also including increasing dependence on cloud based services, growing host servers, overall growth of SaaS applications and emergence of cloud specific threats such as web application attack, brute force, vulnerability scan, and malware and botnet attacks.
Security applications delivered as cloud-based services provide a promising platform to manage threat and security concerns. The cloud-based services are gaining popularity because of the unique benefits it provides to the users, such as agility, scalability, reduction in costs, business continuity, and flexibility of work practices.
Complete Report available at http://www.rnrmarketresearch.com/cloud-security-market-cloud-iamidaas-dlp-web-security-email-security-cloud-idsips-siem-encryption-services-bcdr-network-security-cloud-database-security-virtualization-security-global-market-report.html.
Cloud security services have become crucial because it provides access to the most advanced security solutions. It addresses the most critical problems faced by the companies in the current work scenario, supporting the remote work force. As the number of mobile workers accessing the company's private network is increasing, identity and access management has become of prime importance. Due to the increasing security threats and data breaches, the business risks associated to web and emails are also increasing. Companies are also concerned about the data loss prevention and the log maintenance of the company's employees and data process. All these problems can be resolved easily with the deployment of cloud security services. This is because it targets the specific security problems of cloud computing, and reduces the complexities related to the cloud.
The report provides an in-depth analysis of the cloud security market across different industry verticals and regions. The vertical segment includes various industries such as government and public utilities, BFSI, IT and telecommunication, healthcare and life sciences, retail, manufacturing, media and entertainment, and transportation. Based on the regions the global cloud security market is segmented into five regions, namely North America (NA), Europe (EU), Middle East and Africa (MEA), Asia Pacific (APAC) and Latin America (LA). Presently, NA is the largest market for cloud based security services.
Inquire for Discount @ http://www.rnrmarketresearch.com/contacts/discount?rname=171888.
The majority of growth is anticipated in the regions of APAC and EU. In EU, regions such as Germany, Norway are expected to grow at a faster rate as compared to other countries, due to increasing deployment of cloud in both SMB's and enterprises and strict government regulations on Cloud Service Providers (CSPs).
It is predicted that the future growth of this market will be based on increasing adoption of cloud computing by the small and medium size enterprises and proliferation of mobile devices, and Security as a Service (SaaS) applications in business. The top three cloud security services that will contribute as the major market in cloud security services market are cloud IAM, email security and web security (WAF).The cloud security market is expected to grow from $4.20 billion in 2014 to $8.71 billion in 2019 with a CAGR of 15.7% during the forecast period 2014-2019.
The cloud security market is a diversified and competitive market, with a large number of players. The cloud security market is dominated by various players, depending on its core competencies. The key player in this market are CA Technologies (New York), Symantec (California), Fortinet (California), Symplified (Colorado), IBM (New York), Trend Micro(Japan), Zscaler (California), Panda Security(Spain), Sophos (UK), and McAfee (California).
Order a copy of this report at http://www.rnrmarketresearch.com/contacts/purchase?rname=171888.
Browse more reports on Software & Enterprise Computing Market @ http://www.rnrmarketresearch.com/reports/information-technology-telecommunication/software-enterprise-computing.
About Us:
RnRMarketResearch.com is an online database of market research reports offer in-depth analysis of over 5000 market segments. The library has syndicated reports by leading market research publishers across the globe and also offer customized market research reports for multiple industries.