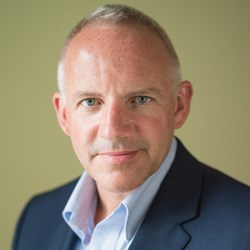 Richmond, VA (PRWEB) September 26, 2013
Videxio, a leading provider of cloud-based videoconferencing services, and Whitlock, a global AV solutions provider, announced today that they will be partnering to enhance and extend Whitlock's portfolio of managed services by leveraging Videxio's video cloud services platform.
"We see excellent synergies between the Videxio cloud service platform and Whitlock's mission to deliver a great customer experience while maximizing their customer's investment return," commented Karl Hantho, President, Videxio Inc. "Whitlock is well known for their market-leading delivery of value-driven, integrated solutions. Videoconferencing services, delivered from the cloud, are a natural extension of their capability set. We are very excited about the prospects that our partnership will bring to Whitlock customers."
"Our customers count on Whitlock to be at the forefront of service offerings that enhance the delivery and user experience of their videoconferencing and collaboration investments," explains Julian Phillips, Whitlock's VP of Managed Services. "Our new cloud videoconferencing service offering, powered by Videxio, will complement and strengthen our solution portfolio by offering our customers an alternative to owning their own videoconferencing infrastructure without sacrificing quality, reliability or security. We'll also be able to address our customers' growing demands to effectively enable their mobile and remote employees with business quality videoconferencing. It's effectively an "any device, anywhere" solution, which leverages a highly scalable delivery process."
Powered by Videxio, Whitlock's new offering of videoconferencing services will enable customers to connect with each other seamlessly anytime, anywhere, and from practically any device, providing a reliable, secure, business quality experience delivered on the Videxio global quality-assured video network.
About Whitlock
Whitlock is a Global AV Solutions Provider, specializing in collaborative technology design, integration and managed services. The company helps clients implement interactive environments, including telepresence/videoconferencing rooms, digital signage networks, collaborative classrooms, visualization rooms, and control rooms/network operations centers. Whitlock also offers expansive AV managed services, including AVNOC and remote support, field services, on-site managed services, videoconferencing warranty/maintenance and virtual and hosted video services. The company currently has 20 U.S. locations, plus a worldwide delivery partner network through the Global Presence Alliance. Learn more about us at http://www.whitlock.com, or get engaged with us on Linked In, Twitter, Facebook or YouTube.
About Videxio
Videxio is a cloud video service provider that delivers interoperable video collaboration services, making it easy for organizations of any size to use professional video communications without the costly investment in infrastructure products. The unique architecture and operation of our cloud-based service provides a highly scalable deployment and implementation capability allowing individual users and businesses to be fully operational in minutes. Videxio is headquartered in Oslo, Norway, with sales offices around the world and a growing channel partner community. To learn more, visit http://www.videxio.com