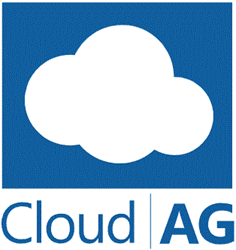 Leveraging the cloud is not a one-size-fits-all scenario. Our combined offering gives customers the option of moving on-premises workloads to a public cloud, private cloud or hybrid environment
Peachtree Corners, GA (PRWEB) January 26, 2015
As leading cloud technology and services firms specializing in cloud solutions, Cloud|AG and Rojoli Technologies have built a reputation on understanding their client's business requirements and matching those needs to the best solution. With its growing cloud practices, Cloud|AG and Rojoli Technologies have partnered to offer clients the ability to combine Office 365, Microsoft Azure and Rojoli's private cloud to help clients migrate current on-premises workloads, servers and solutions to the cloud.
"We are excited to work hand-in-hand with a company the caliber of Cloud|AG. Their customers are very much like ours in the sense they are looking for ways to leverage the cloud to achieve business value for their email, collaboration and business application needs. Our partnership is a natural fit for both companies," said Gentry Ganote, President of Rojoli Technlogies.
A typical small-to-medium sized company runs multiple software applications spanning from email to business applications. While several of these workloads can be easily migrated to the cloud using Office 365, many clients need the ability to also move their business applications and other workloads to a hosted environment so they can achieve the business savings associated with decommissioning some or all of their on-premises servers.
"Rojoli Technologies has been a trusted advisor to their clients by delivering innovative solutions that provide value. Leveraging the cloud is not a one-size-fits-all scenario. Our combined offering gives customers the option of moving on-premises workloads to a public cloud, private cloud or hybrid environment," says David Huseonica, President at Cloud|AG.
About Cloud|AG
Cloud|AG provides expertise, products and services that assist companies of all sizes maximize the business value of Microsoft's Office 365 and Azure cloud platform. For additional information, contact Cloud|AG at info(at)cloudag(dot)com, (855) 256-8324, or visit http://www.cloudag.com. Office 365 and Azure are registered trademarks of Microsoft Corporation.
About Rojoli
Rojoli Technologies is a Private Cloud Infrastructure Provider and Network specialist, servicing mid-market enterprises. We also provide web and mobile application hosting and development services. For additional information, contact Rojoli Technoloiges at support(at)rojoli(dot)com, (678) 876-3088, or visit http://www.rojoli.com.