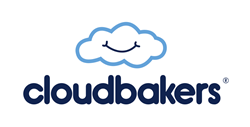 "Our cause is to connect with people and contribute to their purpose." - Mitch Greenwald
Chicago, Illinois (PRWEB) September 20, 2016
The Google for Work Partner Program is made up of high-performing, dedicated, and expert organizations that are constantly re-evaluated and regularly exert a passion to stay ahead of the curve. Cloudbakers takes their partner status very seriously, recognizing that the Mid-Market needs to be fully confident in their Cloud Solution Provider (CSP).
With that, Cloudbakers is pleased to announce that they have again achieved Premier Partner Status within the Google for Work Partner Program. This is the most elite partner tier Google for Work offers. Delivering the highest caliber of services to present and future Google Apps and Google Cloud Platform users is what Cloudbakers was built around; their Premier Status guarantees this quality of service will continue going forward.
"When someone puts their business in your hands, they want to know they've made the right choice, with an experienced partner," explains Mitch Greenwald, CEO & Founder. "The Premier Partner Status is an easy way to signify that." Without a doubt, the Premier Partner Badge is one of the first things many companies look for when seeking out a CSP. Mitch continues, "One of our founding principles is to have strong partnerships with both our partners and our clients. This Premier status is an example of our commitment to that principle. Cloudbakers' cause is to 'Connect with People and Contribute to their Purpose' – by people, we mean our clients, our partners, our team."
The Bakers look forward to another year of working with the Google team to bring companies into the Cloud.
ABOUT CLOUDBAKERS
Cloudbakers brings the human element to cloud technologies, from strategy planning to the full transition to the cloud. Whether your company is migrating email platforms to Google Apps, customizing your CRM for a more productive sales workflow, or building a new internal application, you don't have to do it alone. Cloudbakers connects technology expertise with change management to help you set up, adopt, and embrace these tools.