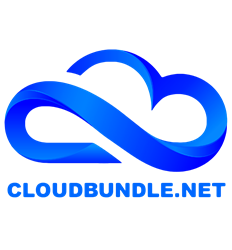 This Cloudbundle.net offer changes the way companies will buy their conferencing services. Why pay for web conferencing if you do not have to? - Marlene Snyder - Fortune 100 Conference Manager
Scottsdale, AZ (PRWEB) June 24, 2015
Cloudbundle.net is announcing a major cost savings bundle for audio and web conferencing via InterCall's award winning conferencing platform. InterCall is recognized worldwide for their top quality audio and web conferencing solutions for businesses. Now, all companies can immediately consolidate their audio and web conferencing services using this single Tier One provider for a flat fee.
Today, companies pay approximately 20¢/min for audio & web conferencing. Cloudbundle.net is offering a higher value and simplified alternative. The first benefit of the bundle, only pay for what is used and there are no monthly fees or minimum usage requirements, all for under 5¢ cents/min! That's a cost savings of 75%!!!
Whether hosting an audio-only meeting with a few coworkers, a one-on-one consultation with a customer, or a department wide web and audio collaboration meeting, Cloudbundle.net has the answer. Switch to this one consolidated quality provider today and immediately begin to see the results:
1. Simplified single bill with one low rate
2. Savings for the bottom line
3. Streamline company conferencing service(s)
4. Strengthened internal and external communication
Contact Julie Nelson for a no cost comparison and benefits analysis to show you the savings offered by Cloudbundle.net.
Julie Nelson
Cloudbundle.net
(866) 476-4867
conferencing@cloudbundle.net
It is the Cloudbundle.net mission to provide a unified avenue that allows companies to globalize their workforce inexpensively. It is our goal to streamline processes so that companies can get more done with less time and less overhead. Cloudbundle.net implements service packages to improve business accessibility and communication while monitoring projects more effectively. We want to help businesses stay within budget and ahead of completion cycle times.