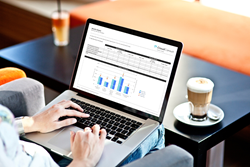 Accelerating the process of IT transformation.
Singapore (PRWEB) June 04, 2014
CloudFX, an Asia-based Cloud IT Transformation leader serving global markets, today announced the launch of their innovative SaaS-based CloudConsult product suite of automated decision support frameworks for IT Transformation. CloudConsult consists of 14 easy-to-use self-service cloud-consulting tools built to help enterprises, service providers and vendors make IT decisions that lead to positive change and measurable financial benefits.
CloudFX was founded in Singapore in 2009 by Damian Crotty, a seasoned IT industry executive. "Cloud computing is disrupting business as usual," says Crotty, "and CloudConsult will help deliver upon the promise of cloud technology by simplifying and accelerating the process of IT transformation."
With a full range of intuitive cloud assessment, modeling and financial analysis tools, CloudConsult quickly provides clear business cases for IT projects, products and services. CloudConsult improves the way IT decision making is formulated and ensures that the decision making process is increasingly data driven, providing the ability to:

Rationalize, quantify and clearly determine best technology choices
Accurately forecast how such decisions will impact future business
Implement new strategies that use cloud to innovate and differentiate
CloudConsult has specific tools for enterprises, services providers and vendors. By reducing the time it takes to accurately assess the financial and operational impact of IT initiatives from months to days, or even hours, CloudConsult drastically simplifies and accelerates IT planning and analysis – and reduces costs by more than 90%. For example, in a matter of hours users can:
Analyze the efficiency of IT operations and produce an efficiency roadmap with logical next steps for improvement
Break out infrastructure, for example desktops or storage, and compare which investments delivered the best financial return
Proactively offer intelligent data-driven recommendations on how an organization can replace physical IT with cloud to reduce costs
14-DAY FREE TRIAL AVAILABLE NOW
CloudConsult is available now on a free 14-day trial. Or at https://app.cloudfxconsult.com/public/signup.action.
About CloudConsult Enterprise
With investment quantification across a wide range of enterprise IT service disciplines, CloudConsult enables enterprise IT leaders to transform how they make decisions about IT, use technology to create competitive advantage, and lead their company's evolution to leveraging cloud technology as a driver of competitive advantage.
Build business cases for IT projects, leveraging best practices by country, vertical and business structure
Accurately gauge an enterprise's level of IT maturity in areas like Service Automation and IT Service Management
Reduce risk and improve resilience of IT infrastructure with innovative planning tools
Implement new cloud strategies to innovate and differentiate
Accurately forecast how IT decisions will impact business
About CloudConsult Service Provider
CloudConsult analyzes a Service Provider's cloud offerings on a global scale, providing analysis, roadmaps and maturity models across core disciplines – showing which services are efficient and profitable, and which aren't. Service Providers can substantiate the impact of an investment relative to NPV, cash flow, ROI, strategic objectives, KPIs, revenue and profit, as well as by geographical market, industry vertical or IT initiative type. CloudConsult helps Service Providers transform customer relationships by creating a more strategic dialogue that leads to becoming a trusted advisor vs. a telecom pipe supplier.
Help customers simplify the complexity of managing both physical IT and cloud services with integrated service catalogues and automation
Build new cloud-based business by selling high value added cloud products and services to existing enterprise and SMB customers
Analyze the efficiency of a customer's IT and within hours produce an efficiency roadmap that describes logical next steps for improvement
Break out elements of a customer's infrastructure and compare which investments deliver the best financial return in the short, medium or long term
About CloudConsult Vendor
CloudConsult empowers vendor sales teams with the suite of 14 industrial-strength cloud IT assessment tools for use during their consulting engagements with customers. Vendors use CloudConsult's data-driven analysis, reports and industry benchmarking (per above) to articulate a compelling and differentiated message to both win clients and consistently deliver high quality consulting engagements.
-----------------------------------------------------
CONTACT
Nicholas Yap
CloudFX Pte Ltd
nicholas.yap(at)CloudFXConsult(dot)com
http://www.CloudFXConsult.com
http://www.CloudFX.com
(US) 1 855 586 2587 (Toll Free)
(UK) 0808 101 2727 (Toll Free)
(SG) 65 6436 6603
Subscribe now to CloudConsult at: http://www.cloudfxconsult.com/public/pages/subscriptions.html.