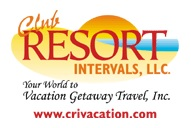 Manchester, NH (PRWEB) January 20, 2015
Club Resort Intervals, a leader in the travel fulfillment industry, offers vacationers peace of mind when it comes to planning a vacation. Every person who goes out of town deserves to have an amazing experience, and that is exactly what Club Resort Intervals provides all guests with their amazing customer service and travel recommendations.
Every traveler is in a constant search for something new or even just fun things to do during the vacation planning process, and that's why Club Resort Intervals shares that New York City is the perfect pick for all those hoping to get out of town for a few days during the winter months. This is a time where a lot is going on and the only difficult decision will be deciding which events fit in the schedule to attend.
1. Antiques Show: Club Resort Intervals shares that all of those who are fans of fine collectibles and rare items will enjoy spending time at the Antiques Show. This gives all those who visit the chance to bid on some unique different pieces; everything ranging from ancient Roman glass all the way to more modern finds. For those planning their trip for the festival, it begins on January 23rd and runs through February.
2. Dancers Delight: The Dance Film Festival is something that attracts many visitors each year. Dance On Camera plays many different music videos, documentaries, shorts, and more that show off dancing combined with cinematography. Club Resort Intervals shares the festival will take place at the Lincoln Center and all films are selected by their society and will screen January 30-February 3rd.
3. Odd Art: There are many people out there interested in learning more about art and Club Resort Intervals shares that this is the perfect place to do so. The Outsider Art Fair showcases some artists who just so happen to be self-taught, something that may inspire vacationers to try to be a part of next year's festival. Located at the mainstream at Center548 in Chelsea, the fair begins January 29th and continues into February.
Club Resort Intervals knows that spending time at any of these exciting festivals is surely a wonderful way to enjoy a vacation during the winter season. For more information or to start planning a luxury vacation for a fraction of the cost today, please visit http://www.crivacation.com/.
###
Club Resort Intervals
(800) 274-3979
service(at)crivacation(dot)com