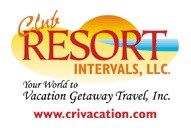 Manchester, New Hampshire (PRWEB) December 30, 2013
Club Resort Intervals has recently added the Palms Resort in Treasure Island, Florida. These luxury units are now included in the inventory of available vacation accommodations offered by Club Resort Intervals. This resort, located in Florida, is on the Gulf Coast, and features five floors of designer decorated, fully furnished condos.
Club Resort Intervals offers the largest clearinghouse of vacation properties in the world with more than 2,500 resort possibilities for members to choose from. Members of this luxury vacation provider enjoy the best vacation opportunities with a multitude of travel-related benefits. Vacation packages range from beach vacations to mountain getaways and more.
The Palms Resort in Treasure Island, Florida, affords the ultimate vacation experience. These one- and two-bedroom condos are fully furnished and each has a beautiful balcony that looks over the water. Treasure Island is a favorite Florida vacation destination, famous for its miles of wide, sugar-sand beaches. Located on Florida's Gulf Coast, it boasts gentle, warm waters and is a perfect spot for a relaxing family vacation. It is close to the Tampa area, which is known to be one of the nation's fastest growing metropolitan areas.
Club Resort Intervals is thrilled to have added this inventory from the Palms Resort in Treasure Island, Florida. Every week of the year, this luxury vacation provider will be offering in excess of 20 units. These outstanding units are just one example of the kinds of premium destinations that CRI offers luxury accommodations at.
Club Resort Intervals offers the best family vacations and at some of the lowest prices in the industry. Travelers can enjoy vacation travel to a whole host of destinations. Vacation packages include: exotic tropical islands, unbelievable beach destinations, snow covered peaks, deserts and lakes, ancient cities and amusement destinations. Travelers interested in any of these exciting vacation packages should contact Club Resort Intervals today to book a vacation that will create the memories of a lifetime.
*******
http://www.crivacation.com/
service(at)crivacation(dot)com
603-669-1555