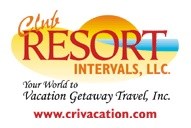 Manchester, New Hampshire (PRWEB) February 04, 2014
With so many destinations for Club Resort Intervals members to choose from, it's important to find the location that is the best fit for a member's budget and time constraints. That is why Club Resort Intervals is helping its members with this list of the top three romantic getaways for Valentine's Day 2014.
Seville, Spain
Often considered the cultural epicenter of Southern Spain, Seville is a historic relic with grand 19th century architecture, quaint boulevards, top-notch dining, shopping and art. Re-kindle relationships this Valentine's Day with an evening of Spanish tapas and red wine beside the slow-moving waters of the Guarlquivir River.
Tuscany, Italy
Tuscany, Italy is a long-time favorite romantic destination for Club Resort Intervals members. Its artistic legacy is draped among the folds of history, interwoven with Chianti, the history of the Italian Renaissance, golden plains and fresh-cut pasta. Designated a World Heritage Site, Tuscany has long been a respite for lovers, attracting millions of tourists each year to its host of museums, restaurants, historic sites and beautiful natural landscapes.
Cancun, Mexico
Escape to the tropical white sands and turquoise waters of Cancun, Mexico this Valentine's day. The heat of this romantic getaway is nothing compared to the passion inspired by the assortment of luxurious hotels, spas, nightlife and tropical activities for visitors to engage in. Swim with dolphins in the morning, explore Mayan temples by mid-afternoon, enjoy a moonlit dinner in the gardens of a 5-star restaurant and complete the night by joining a conga line at one of Cancun's popular night clubs.
Find the Best with Club Resort Intervals
With more than 6,000 exotic locations all over the world, Club Resort Intervals has the perfect location at the right price for all of its members. Not yet a member? Find out more about the rewards of membership and make vacation memories that last a lifetime with Club Resort Intervals. http://www.crivacation.com/
******
Press release distributed by JW Maxx Solutions, a leader in online reputation management and part of a family of companies that includes Prensa Ahora and Enterate Ahora.