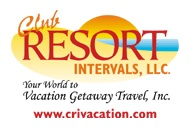 Manchester, New Hampshire (PRWEB) April 09, 2014
Club Resort Intervals is known around the world as a leader in vacation fulfillment, offering members unbeatable deals to locations they have always dreamed about. Club Resort Intervals offers a number of premium destinations around the globe. Spring is always a popular time for Club Resort Intervals members to travel, as vacationers enjoy their first reprieve from the snowy temperatures they have endured all winter.
With a number of spring travel options available across the United States, Club Resort Intervals is sharing some of the top destinations that members frequently request. By traveling to some of these incredible locations around the country, Club Resort Intervals members can rest assured that they will experience an excellent vacation this spring.
1. San Diego, California
This southern California getaway is always a popular destination, and spring is no different. With a host of entertainment options, ranging from dining and drinking in the Gaslamp Quarter to spending hours at a beach, San Diego offers something to suit every type of travel interest and need. Whether travelers want to spend time on the water, play at world-class golf courses, dine on fresh-caught seafood or take a stroll in picturesque weather, San Diego has it all.
2. Miami, Florida
Florida's second-largest city is another oceanfront resort getaway destination for Club Resort Intervals members. Similar to San Diego, Miami offers a host of entertainment and relaxation options. From popular beaches to classic restaurants, and an incredible atmosphere that cannot be found anywhere else in the world, Miami is a traveler's dream. The city also offers world-class shopping, as well as plenty of nightlife options to keep travelers entertained after the sun goes down.
3. New Orleans, Louisiana
While San Diego and Miami offer a more traditional spring getaway, New Orleans is also extremely popular among travelers. With the historic French Quarter and Bourbon Street, New Orleans caters to a younger crowd with a little more than a relaxing getaway in mind for their spring travels. New Orleans offers a travel experience that's one-of-a-kind in the U.S., though travelers can find many traditional draws – beaches, shopping and dining – just a short drive away.
Club Resort Intervals is always looking for ways to keep members up-to-date with the latest trends in travel. For more information about the incredible vacations possible through this luxury vacation provider, contact Club Resort Intervals today at http://www.crivacation.com.
******
Press release distributed by Reputation Maxx, a leader in online reputation management and part of a family of companies that includes Prensa Ahora and Enterate Ahora.