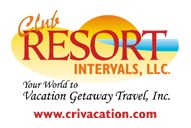 Manchester, New Hampshire (PRWEB) August 11, 2014
The Club Resort Intervals complaints prevention team knows that most people depend on their smartphones for just about everything these days. People use cell phones to keep in touch with family and friends, get needed information immediately, and have fun with games and apps while they are commuting, traveling, or just sitting around the house. These devices are now a permanent part of travelers' everyday lives, and it is likely that people will bring their cell phones with them while they travel or are on vacation in order to stay connected. CRI knows that travelers want to be able to contact their loved ones back home and share the adventures they are having.
However, if travelers are heading outside of the country, they must be careful. Calling and data charges work differently outside of a traveler's home country, and if they do not prepare correctly, travelers may find themselves looking at a hefty phone bill. To help avoid these issues, the Club Resort Intervals complaints prevention team is offering these options for making a mobile device ready for traveling abroad.
1. See what the carrier offers: All the major carriers offer some roaming coverage, but they are each different, cost different amounts, and have different limitations. Some networks have GSM, which offers better coverage throughout the world, but tends to be more expensive. The alternative is CDMA, which generally has less coverage worldwide, but may cover the area that the traveler is visiting. Travelers should see if they are covered by their regular network before they travel abroad, and they should see how much getting coverage at their destination will cost.
2. Consider a prepaid phone: If a traveler sees that their phone provider does not offer a data plan that will cover their destination, or will be too expensive, they can always purchase a prepaid phone at their destination. This option may offer the traveler a cheaper alternative to paying for calling while in a different country.
3. Unlocked phones: Some providers will allow customers to unlock their phones. Doing so allows the customer to use a local SIM card when they arrive at their destination. This will allow for more cost-effective calling, especially between two people in the country. Those that are traveling in pairs or groups can wander a bit but then find each other again easily. The drawback is that a local SIM card means a new local number so it may be difficult to remember numbers or be contacted by people from back home.
The Club Resort Intervals complaints prevention team hopes that these tips will help travelers to be able to communicate easily with their friends and family this summer without all of the exorbitant fees that phone service providers usually charge. For more information on outstanding travel opportunities abroad visit http://www.crivacation.com/. To view this release in Spanish, visit: http://www.prensaahora.com.mx/club-resort-intervals-destaca-formas-para-evitar-quejas-de-celulares-durante-sus-viajes/.
Club Resort Intervals
(800) 274-3979
service(at)crivacation(dot)com