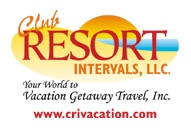 Manchester, New Hampshire (PRWEB) August 13, 2014
The Mississippi River is one of America's greatest treasures. For travelers, journeying down the river is a scenic and lovely experience, and the river itself has been linked to so much of America's history and pop culture over the years that there are few who do not recognize its significance. The Mississippi River is a great travel destination for fun and the understanding of Americana for people of all ages and since Club Resort Intervals understands the importance of this destination, it is now happy to announce that it has secured rates on Mississippi river cruises for 2015.
A Mississippi River cruise is a great getaway option. Travelers going down the river can see historic sites that date back to the Civil War, architecture from Victorian America, and beautiful river side scenery. This is a great chance for lovers of American history to take in a significant period in the past of the country, and photographers and other travelers will enjoy taking in the scenery and snapping photos to bring home. There are also a number of sites along the river that can be visited before or after a cruise that will complete any traveler's trip and make it extremely memorable. For both national and international visitors, this is a great chance to see the something new and amazing.
The rates on these cruises have been locked in by Club Resort Intervals. That means that clients that book with this leader in the industry will get the best rates. If prices on these cruises increase in the upcoming months, travelers will still be able to get the locked in rates, saving money that they can devote to other parts of their trip. Making their travel budget stretch is very important for many travelers and this is one way that they can do just that.
Club Resort Intervals is the Gold Standard in vacation fulfillment, and is dedicated to giving its clients the best travel experiences available. Locking in these Mississippi cruise rates is one of the many ways that CRI can go the extra mile for its clients. To learn more about the outstanding services available, or to plan a Mississippi River cruise vacation, visit http://www.crivacation.com/
###
Club Resort Intervals
(800) 274-3979
service(at)crivacation(dot)com