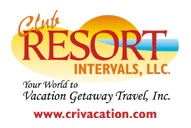 Manchester, New Hampshire (PRWEB) September 09, 2014
While the summer is perfect for visiting sunny beaches and destinations that are full or water fun, Club Resort Intervals also reminds travelers that the summer will soon be over. However, just because the warm weather will soon be fading does not mean that perfect travel destinations have to fade with it. The fall can be just as wonderful of a time for vacations as the summer if travelers pick the right destinations. For those who are interested in exploring the world and seeing magnificent sites all around it this fall, going to Amsterdam can be an amazing choice and give travelers a treat of a city full of history and culture. For those who want to travel to Amsterdam this fall, here are some of the best tips to enjoying the city.
1. Spend some time in the fresh air: When travelers visit during Amsterdam in the fall, they should take advantage of the lovely weather and spend some time outdoors. Ferry rides are a great way to take in the atmosphere of the city, as is spending meal times in outdoor bars or cafes. Taking a bike ride around the city is also an enjoyable experience that traveler should try.
2. Buy tickets online: There are many amazing attractions to visit while in Amsterdam, including the Van Gogh Museum and the Anne Frank House. However, Club Resort Intervals warns that the popularity of these attractions means that lines will be long. If travelers order their tickets online before they travel, they can skip the lines to these attractions, and they can also sometimes get some great discounts on the attractions.
3. Pick the best eats in the city: Travelers who want to eat well in Amsterdam should know the tricks. First, for meals, head outside of Leidseplein. The restaurants in this area are aimed toward tourists and will not offer travelers local favorites. Additionally, for those who want to try local favorites like Gouda or stroopwafel cookies, head to a local store or market instead of buying them from a café where they will be marked up.
Club Resort Intervals wants to make sure that every traveler can find the perfect travel destination this fall, and knows that Amsterdam is a great choice. For more information on amazing travel destinations to see this year visit http://www.crivacation.com/. To view this release in Spanish, visit: http://enterateahora.com.mx/guia-de-viajes-amsterdam-por-club-resort-intervals/
###
Club Resort Intervals
(800) 274-3979
service(at)crivacation(dot)com