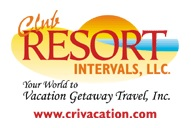 Manchester, New Hampshire (PRWEB) September 15, 2014
When travelers are looking for great fall vacations, Club Resort Intervals knows that many of them look for spots that are full of beautiful fall foliage and great autumn activities. One of the best places to enjoy the fall is Vermont. An amazing spot in beautiful New England, Vermont will offer travelers this fall a number of amazing experiences. For those who want to take advantage of the best parts of a Vermont stay this season, here are some top tips for traveling in the area.
1. Find the right time: For those who are looking to see the trees change color, it is important to do a little research before leaving. Different trees change color at different times of the season, and other factors, such as location, can effect which trees change when. A bit of extra research will allow travelers to see which areas are best to visit and to see the changing trees.
2. Plan early: While many areas see travel hit its peak in the summer, Vermont, like many New England spots, sees many travelers visit in the fall season. In fact, Vermont is one of the most popular fall travel destinations in the United States. Especially at the beginning of October, Vermont is extremely busy, so it is very important that travelers make all of their reservations nice and early.
3. Use it as a jumping point: While Vermont is a great spot for the fall, Club Resort Intervals knows that there are a number of other spots in New England that are just as beautiful, and using Vermont as a starting point is a great way to enjoy all of them. New Hampshire, Massachusetts, New York, and even Quebec are all easily reached from Vermont for an extended trip.
Club Resort Intervals knows that it is very important for travelers to find great destinations this fall, and Vermont and other New England locations are prime spots for fall enjoyment. With an incredible array of activity options, places to eat, and things to see and do, Vermont is one of the best vacation options for travelers this fall. These tips will help travelers make their vacations to Vermont this fall amazing. For more information on great fall travels visit http://www.crivacation.com/. To view this release in Spanish, visit: http://enterateahora.com.mx/consejos-para-disfrutar-de-la-temporada-de-otono-en-vermont-por-club-resort-intervals/
###
Club Resort Intervals
(800) 274-3979
service(at)crivacation(dot)com