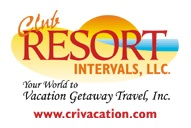 Manchester New Hampshire (PRWEB) September 23, 2014
There are many beautiful destinations all around the world that travelers enjoy each year. Club Resort Intervals knows that there are a number of great destinations out there that will thrill visitors, and for those that are getting ready to start planning their fall destinations, the industry leading travel provider recommends Greece as one of the world's most beautiful spots. To help travelers start planning an astounding trip to Greece, here are some great tips for experiencing the country.
1. Utilize public transportation: As is true for a number of worldwide destinations, there are a number ways to get around Greece, and one of those is the public transportation. Inexpensive and easy to use, getting a bus from town to town is a simple way of seeing as much of this beautiful country as possible. Just make sure to check when the buses are coming and going before setting out.
2. Know where to go to eat: Taverns are a great dining resource in Greece. They often have a great atmosphere, as well as a variety of menu choices, and let travelers get in touch with the culture. Those who enjoy dining in local eateries will find themselves right at home in some of these taverns. When it comes to deserts, however, Club Resort Intervals says to make sure to set foot outside the tavern since deserts are typically served separately in ice cream parlors.
3. Learn some of the language: It always important when visiting a new place to get in touch with the locals and the culture, and one of the best and easiest ways to do this is to learn some of the local language. Even if travelers only know a couple of words when they visit Greece, it will still allow them to communicate with the locals better and help them appreciate the place that they are visiting.
When looking for a great destination this fall, Club Resort Intervals knows that many travelers will find just what they are looking for in a Greek vacation. Make sure to follow some of these great tips when visiting to ensure that the trip is one that is will be remembered fondly for many years to come. For more information on outstanding travel destinations this fall visit http://www.crivacation.com/.
###
Club Resort Intervals
(800) 274-3979
service(at)crivacation(dot)com