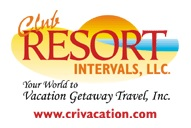 Manchester, NH (PRWEB) November 25, 2014
Club Resort Intervals, as one of the leaders in the travel industry, knows that one of the biggest perks of success is truly being able to give back. One of the most socially responsible groups in the community, Club Resort Intervals gives to a number of causes each year and encourages others to do the same. They recognize the importance of giving back and sharing what they have with others. In the past, they have made charitable contributions to organizations like Toys for Tots, which brings joy to children each holiday season. This year, Club Resort Intervals is also giving back with the Big Brothers and Big Sisters of Greater Manchester.
On Friday December 5th, the Big Brothers and Big Sisters of Greater Manchester will be holding its 11th Annual Start Something Big Breakfast. This event brings together people from the community as well as special guests to learn more about the powerful impact that this organization has on young people. The event will also include a Wine Raffle and a Silent Auction for the benefit of the organization.
In their support of the Big Brothers and Big Sisters of Greater Manchester, Club Resort Intervals has donated a beautiful week in Branson, Missouri. The winner of this auction will be treated to a lovely resort located near Lake of the Ozarks. This stunning vacation getaway is a stellar example of the kinds of vacations that Club Resort Intervals members enjoy all year round, and will be auctioned off to help this fantastic organization.
Club Resort Intervals always instills the value of giving back to local communities. Its commitment to excellent is ever present in both its commitment to its community and its members. It is proud to be able to give back with this silent auction donation and wishes the lucky winner an unforgettable vacation experience. They also encourage those in the Manchester area and others all around the country, to attend events like the 11th annual Start Something Big Breakfast to support the Big Brothers and Big Sisters and other excellent organizations.
Visit https://www.crivacation.com/ for more information on Club Resort Intervals services.
###
Club Resort Intervals
(800) 274-3979
service(at)crivacation(dot)com