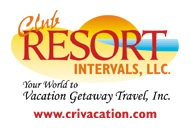 Manchester, NH (PRWEB) December 12, 2014
Every year millions of people from around the world choose to take a vacation to the Walt Disney World resort in Orlando, Florida. Club Resort Intervals knows that a large portion of travelers head to the parks around the Christmas season to enjoy the beautiful Christmas decorations that the parks' staff has painstakingly setup. Between the four parks, there is something for everyone around the holidays at Walt Disney World.
1. Hollywood Studios- Club Resort Intervals is aware that one of the parks' most popular holiday attractions is the Osborne Family Spectacle of Dancing Lights which is on display at Disney's Hollywood Studios park. With nearly a fifth of the park covered in millions of Christmas lights, this is one holiday display that children and their parents will not soon forget. To top it all off, all the Christmas lights are synchronized to the Christmas music which is playing throughout the nightly event.
2. Epcot- At the Epcot theme park, Club Resort Intervals notes that it takes advantage of the fact that it features countries from around the world, and incorporates how each country celebrates the season into their daily events. From holiday snacks, to storytelling for kids, a holiday trip to Epcot is a great way to learn a little bit about how other cultures celebrate the holiday. The Candlelight Processional is a holiday musical event that takes place select nights at Epcot, and always features a celebrity speaker, narrating the holiday readings.
3. Magic Kingdom- Club Resort Intervals knows that most kids who are heading to Disney World for Christmas will want to catch Mickey's Very Merry Christmas Party at the Magic Kingdom. As a separate event from day-time admission, Mickey's Very Merry Christmas Party typically sees smaller crowds than what is typically seen throughout the day. The smaller crowds allow families to enjoy shorter attraction lines, not to mention the exclusive holiday events that take place only during the Christmas Party.
Whether planning a vacation for the holidays or getting a jump start on fantastic 2015 getaway options, Club Resort Intervals members will always be in for a treat when they start planning their dream vacations. Visit https://www.crivacation.com/ to learn more about planning an upcoming vacation with the help of Club Resort Intervals.
###
Club Resort Intervals
(800) 274-3979
service(at)crivacation(dot)com