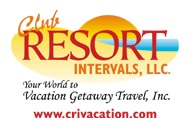 Manchester, NH (PRWEB) December 16, 2014
Club Resort Intervals can be considered one of the leading vacation providers out there, and prides itself on offering travelers the experience of a lifetime. This is a special time of year, and it's true that every traveler deserves to have the time of their life when they choose a holiday vacation destination. Creating memories with loved ones is one of the best ways to do so, so here are some ideas that each and every family out there can enjoy during their holiday vacation.
1. See New York City: For all those out there who adore frolicking in the snow, Club Resort Intervals knows this time of year is certainly the best for snowy opportunities. There are a variety of destinations that offer the perfect chance to play in a white wonderland. Many vacationers flock to the beautiful area of New York for their winter vacation paradise. Ice skating and gazing at the beautiful views of the enormous Christmas tree found at Rockefeller Center will be just what a family needs to get in the spirit of the season. Club Resort Intervals invites all those who love to skate to take a spin around the ice to some great tunes while gazing at the skyscrapers the city is known for.
2. Visit Durango: Found in Southwest Colorado, Durango is home to a unique celebration. Every year, children of all ages line up in their pajamas to board the famous Polar Express Christmas train. Read stories, sing along to timeless Christmas carols, meet Santa and enjoy a delicious hot chocolate or warm coffee to soothe the rosy cheeks of cold children during this holiday gathering.
3. Take a Road Trip: For all those who don't have time to plan an extensive vacation, consider spending the holiday in a nearby locale. Club Resort Intervals shares the idea to pick a nearby destination to explore with family. Round up all the kids, bundle them up in the car for a road trip to a nearby attraction or city. Don't forget that looking at neighborhood holiday lights, or attending local Christmas events are also ways to feel the spirit of the season.
Club Resort Intervals knows that the holiday season is the perfect time to spend doing fun activities that commemorate the season and bring families together. May families across the world aim to plan a perfect holiday trip and have the opportunity to spend quality time together on a vacation that they will never forget. Visit https://www.crivacation.com/ for more information on planning a great family getaway with Club Resort Intervals.
###
Club Resort Intervals
(800) 274-3979
service(at)crivacation(dot)com