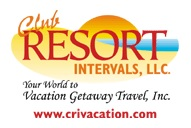 Manchester, NH (PRWEB) December 18, 2014
Club Resort Intervals knows that each and every traveler out there is looking forward to spending their holiday vacation somewhere that all the members of their family will enjoy. Nothing promotes togetherness quite like visiting with family and many remark that enjoying the type of luxury that Club Resort Intervals offers is only one of the many things that a vacationer can look forward to.
Club Resort Intervals shares that there are many different places where travelers can enjoy some serious snow this holiday season. Many travelers may not know that Utah just so happens to be one of the world's best skiing and snowboarding destinations, and seems to be the known home to any type of sports of the winter variety in the United States. For all those hoping to shred some serious powder during their vacations, Park City is one of the state's favorite spots and draws thousands of visitors each year.
Park City Mountain Skiing Resort is known as one of the top choices for skiing and can be considered such a pick because it offers some amazing discounts. The resort offers winter sport enthusiasts a deal that invites travelers to buy three days on the slopes and get the fourth for free. The area is also home to fun activities that travelers of all ages will enjoy as the skiing resort offers events that children will be begging adults to attend. These are called Kids Signature Programs, tailored to suit all the young ones spending time at the resort.
Park City isn't the only fun-filled choice for travelers hoping for some winter fun. Club Resort Intervals also recommends looking into planning a vacation in none other than one of the most famous winter vacation destinations of all. This year, think of visiting Aspen for some of the best sights around. This city is even home to one of the most popular holiday festivities, aptly titled 12 Days of Aspen.
The picturesque, storybook village vibe is something that Club Resort Intervals believes that every traveler will find quite charming. There are snow covered pines and a bevy of beautiful lights adorning the front of the amazing homes, making this one of the best places for all those who like to drive around to see Christmas décor. Both of these cities offer an amazing way to spend time this holiday, and Club Resort Intervals hopes each and every traveler truly enjoys their trips this year. Visit https://www.crivacation.com/ for more information on the perfect holiday vacation.
###
Club Resort Intervals
(800) 274-3979
service(at)crivacation(dot)com