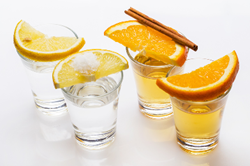 Small-batch tequilas have matured and evolved over the past few years. Distilleries are producing high-quality tequila that is consistent with the ClubsGalore brand and provides the satisfying experience we are looking for in a new 'of the month' offering
Setauket, NY (PRWEB) July 24, 2014
Today marks the annual celebration of National Tequila Day and the launch of ClubsGalore's Tequila of the Month gift club.
Since Don Cenobio Sauza first exported tequila to the United States in the 1800s, Americans have enjoyed the unique delights of the agave plant. According to Mexican law, genuine tequila must be produced in a specified area around the city of Tequila in the Mexican state of Jalisco. The gift experts of ClubsGalore have sourced a variety of premium label 100% Blue Agave tequila to be delivered monthly as part of the new club.
"Whether your gift recipient enjoys sipping tequila straight or is looking for the perfect liquor to complete his or her margarita, our tequila of the month is sure to be a hit," says Maria Pietromonaco, Founder & CEO of ClubsGalore.com. "Small-batch tequilas have matured and evolved over the past few years. Distilleries are producing high-quality tequila that is consistent with the ClubsGalore brand and provides the satisfying experience we are looking for in a new 'of the month' offering."
Each shipment of ClubsGalore's Tequila Club includes one 750mL bottle of Silver, Reposado or Anejo and makes the perfect gift for anyone looking to discover rare & unique tequilas. "We seek out the best of the best, and we will only send our members what we deem to be the finest tequila out there," explains Maria. "This philosophy has served us well over the years – especially with our other wine & spirits clubs. So when requests for tequila continued to increase, we knew it was time to introduce a new gift experience for our customers."
Tequila Club memberships cost as little as $79.95 per month. For a limited time only shoppers can take advantage of a special discount on their order. Use coupon code TEQUILA10 at checkout to save 10%. Plus, free shipping on all orders.
Gift club memberships allow the recipient to celebrate their special occasion for more than just one day. New and exciting tequila will arrive every month at their doorstep for as long as their membership lasts. Email or printable gift certificates are available for last-minute purchases.
About ClubsGalore:
ClubsGalore.com was established in 2006, and merged with Hadron Global Partners in 2012. They offer over 35 curated monthly gift clubs including award-winning wines, premium liquors, desserts and sweets, gourmet foods and delicacies, and more. For more information visit their website at http://www.ClubsGalore.com.