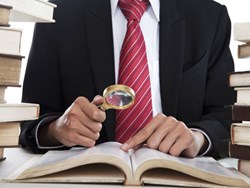 We see businesses in every sector pushing to get in front of buyers. It is a good sign, people have money to spend on marketing, and that has always been a precursor to success.
Fort Lauderdale, FL (PRWEB) August 22, 2013
Every year, Business Facilities, a leading full-service media brand specializing in the site selection marketplace, releases a list ranking states based on their business climate. On August 5th, Florida was announced as the 2nd best business climate in the United States following only Texas.
This information was no surprise for those companies that serve the Florida market and seems to once again indicate a major win in the Florida financial recovery.
The same housing market that seemed to be the precursor to the demise of the economy in 2006 now seems to be equally involved in the foreshadowing of the resurgence that is now being seen in the sunshine state.
According to the latest analysis from the Miami Association of Realtors increased supply remains insufficient to satisfy demand, especially for lower priced properties.
"The Miami real estate market continues to attract significant demand from both domestic and international buyers and investors," said Natascha Tello, chairman of the board of the Miami Association of Realtors.
"Second quarter statistics reflect a strengthening market with limited supply, surging sales, and a majority of cash transactions, mostly as a result of the presence of foreign buyers in Miami from worldwide markets," Tello added.
For local businesses, this is a major win and is driving nearly every sector of the local economy back in the black.
Clue Video, an emerging powerhouse in the local marketing scene, has recently announced that they have moved into the Miami market and is seeing adoption rates that indicate that the recovery is well under way.
"We see businesses in every sector pushing to get in front of buyers. It is a good sign, people have money to spend on marketing, and that has always been a precursor to success," Mike Safrin, the Founder of Clue Video said.
"The great thing about the Miami market is that people are conscience about being local consumers, they understand the importance of buying local, and supporting the local economy, and that is driving more and more local businesses back in the game. It is great to be a part of that" Saffrin continued.
During the financial crash, Florida was clearly an indicator state, leading the way to one of the darkest financial recessions in recent history. Now, all indications are that Florida will once again lead the way, only this time analysts agree that it will be towards the financial recovery we have all been waiting for.
About Clue Video
Clue Video is an innovative and cost effective advertising tool which allows your business to tap into the most research-proven, customer converting advertising medium: video ads. We fill the gap between generic online search and personal referral, by placing your business in front of your customers 24/7 with a personal digital introduction.
Unlike traditional advertising, Clue Video Business Directory takes a "find a local business and meet the people behind it" approach, allowing advertisers to build trust and a personal connection with consumers, using the power of video. Advertisers simply place their Video Ads into the categories that best fit their products & services while consumers shop the Clue Video Business Directory by viewing the various video messages and presentations.
For general inquiries about clue video, contact: 954 837 6300 For media inquiries, contact: info(at)cluevideo(dot)com